I purchased a bezel set turquiose stone on a rectangular copper (1 X .75" approx.) engraved pendant. The shank is a silver loop welded to the back. The chain is probably not original.
The Markings on the back of the pendant are TG, no clover leaf. Teddy's Farther, Grandfather and Uncles were also jewelers. Teddy recalled in this article I read, that in the early 70s, prior to adding the 4 leaf clover, he would sign only his intials TG.
The TG on the back of my pendant are a perfect match to the Hallmark TG marked inside the four leaf clover.Does this look like a piece Mr. Goodluck would have made in the early 70s? Does it look like his Hallmark in the early 70s?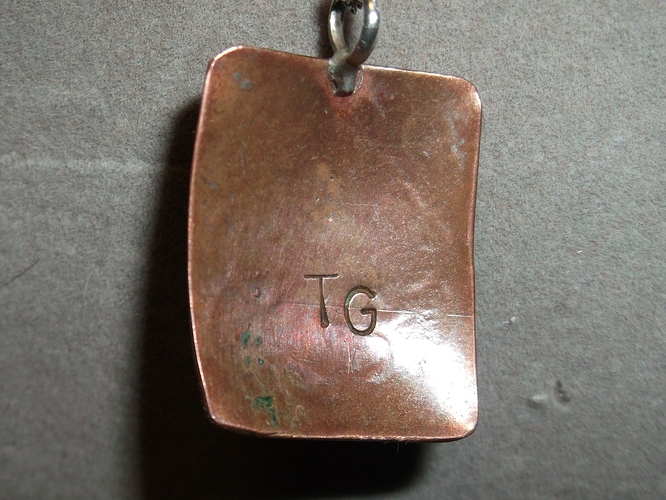 and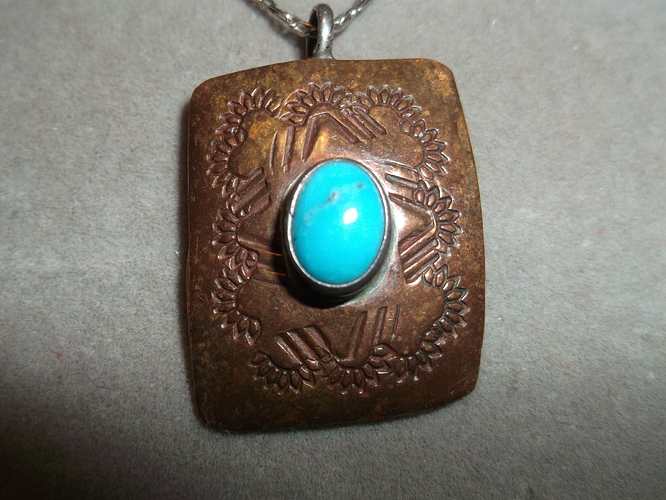 Thank you!