Has a particular item grabbed you? His/her style in general? A big name just because it's sought after by others?
Great question! I like older pieces, so I'd go with Ambrose Roanhorse. Something like this buckle.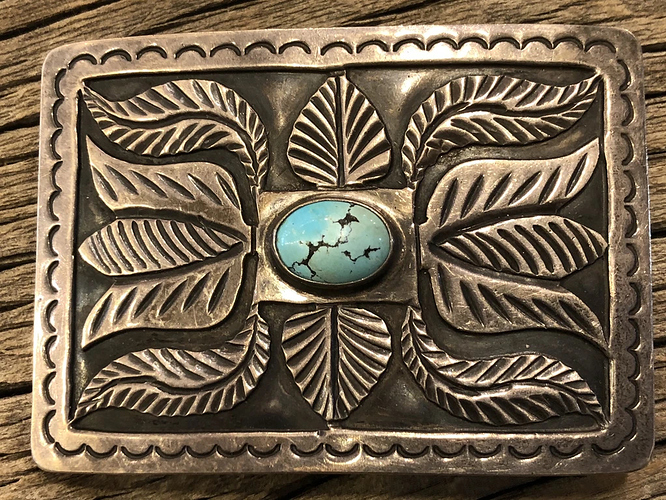 Contemporary work? Perry Shorty.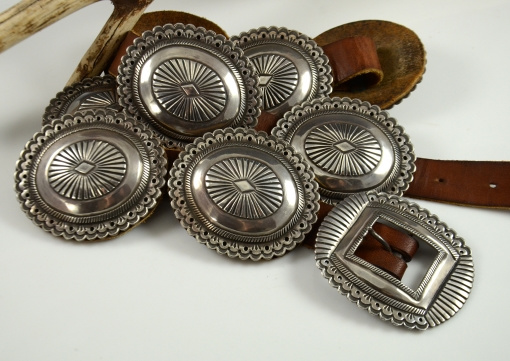 stumbled on this one night and my minds eye immediately flashed back to the stonework of the ancient Inca Walls in Cusco, Peru.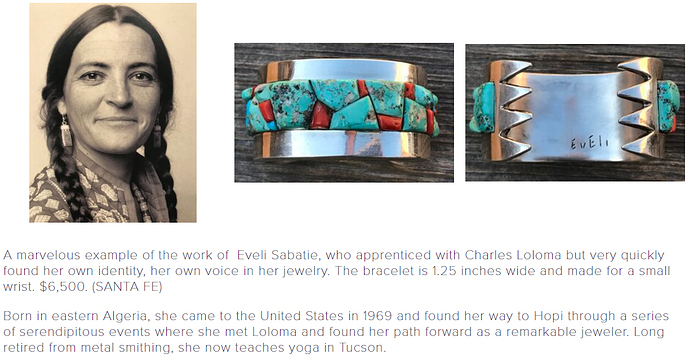 Teresa Archibeque gives me butterflies.
Louise and Ramon Platero are always on my search list.
Clarence Chama, Navajo (deceased I was told - not the Santo Domingo artist with the same name), I have a few of his pieces and love them. I bought these cuffs years ago, and they're still some of my faves:

Pieces of his online: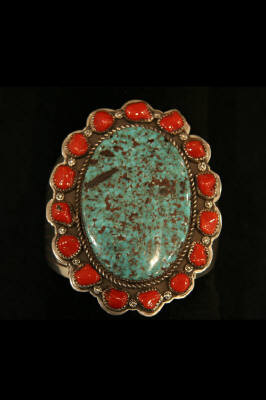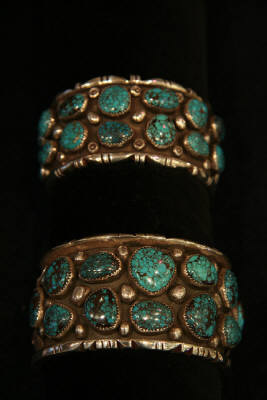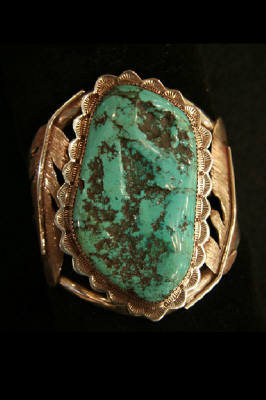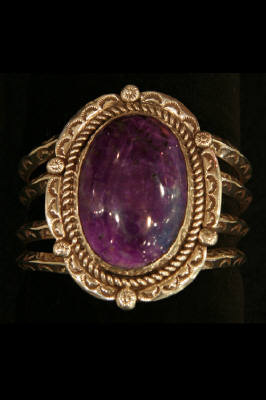 I love your carinated cuffs with turquoise!!!
Thank you! They're prettier in person (and heavy too). I think there must be a stone from every mine out there in these cuffs.
Love those cuffs. If I could have a piece made, I'd like to have a rainbow piece with the range of blues and greens of turquoise in a row. I should start collecting stones.
Great question!
No doubt - Bernard Dawahoya