I found a Hallmark similar to the one on your bracelet. Your pic is a little blurry so you will have to decide if its the same.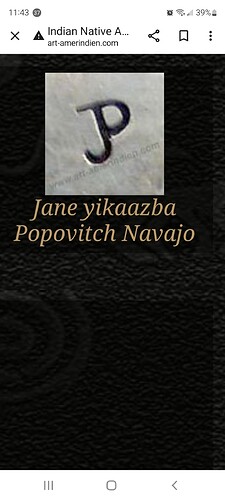 Aaaaaannnd here's a thread about this hallmark to show how difficult figuring out an artist can be.Hello Hallmark sleuths!
Shank looks machine stamped. Bezels are standard machined bezel cups. Turquoise looks like mm cut block. Would call this bracelet (possibly) hand crafted, but definitely not handmade. Attributable to a shop or assembler, but most likely not to a particular Native artist.