Any thoughts? - pin is about 1.25"L - Thank you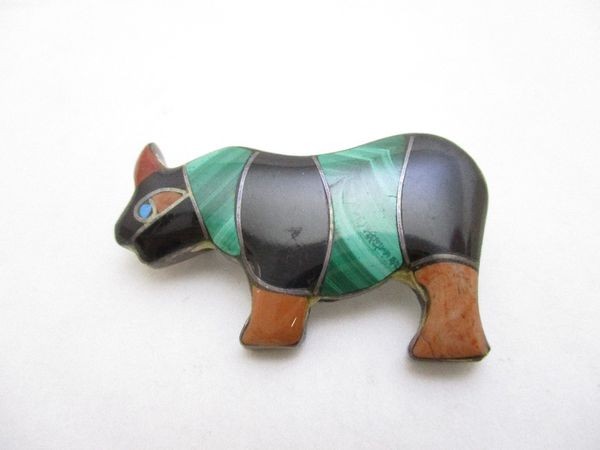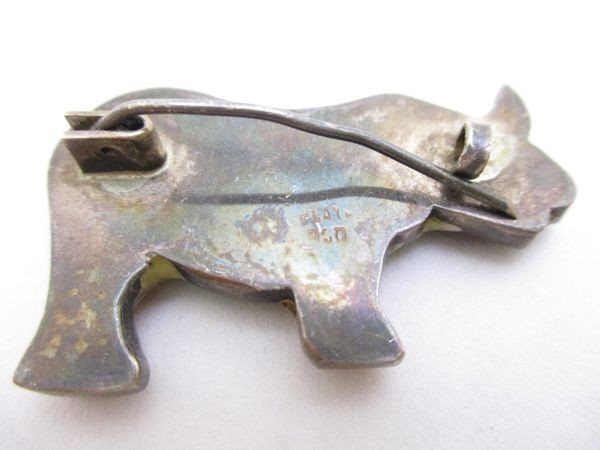 It looks like a rhino. I can't really tell what the signature is from your photo. Is the stamp 950? If it's 950, it could be Mexican.
Looks like typical Taxco. Stamp looks like PLATA 950. I would date this as pre-1980 to be sure.