I own 64 chip inlay cuffs by the Navajo artist Delvin J. Nelson, but today I think I may have something by Tommy Singer.
All opinions welcome.
I'm going to mention Delvin Nelson because, owning so many of his cuffs, he's my takeoff point for comparison. I never thought when I saw this one that it was by DJN. When you have looked at many cuffs by the same guy, something imprints in you. I can sometimes spot his work in a case full of stuff.
This is more linear and more etched-feeling than Delvin Nelson's work. Also, the border of the bracelet is curious. It's "shaded" with a series of extremely tiny circles so close together they look as if they had bubbled up or as if they were some kind of tufa mixture.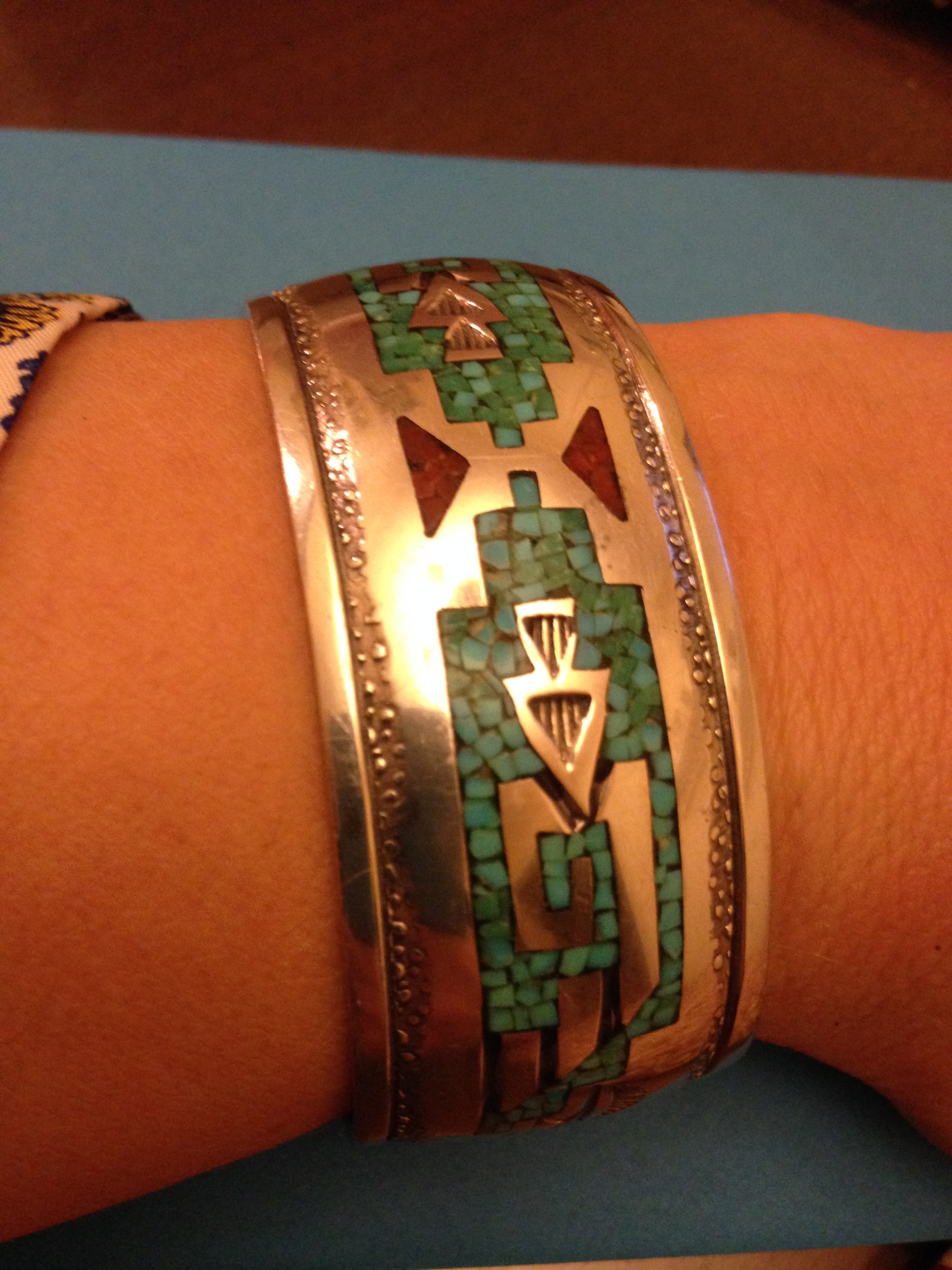 Here's two views of the signature.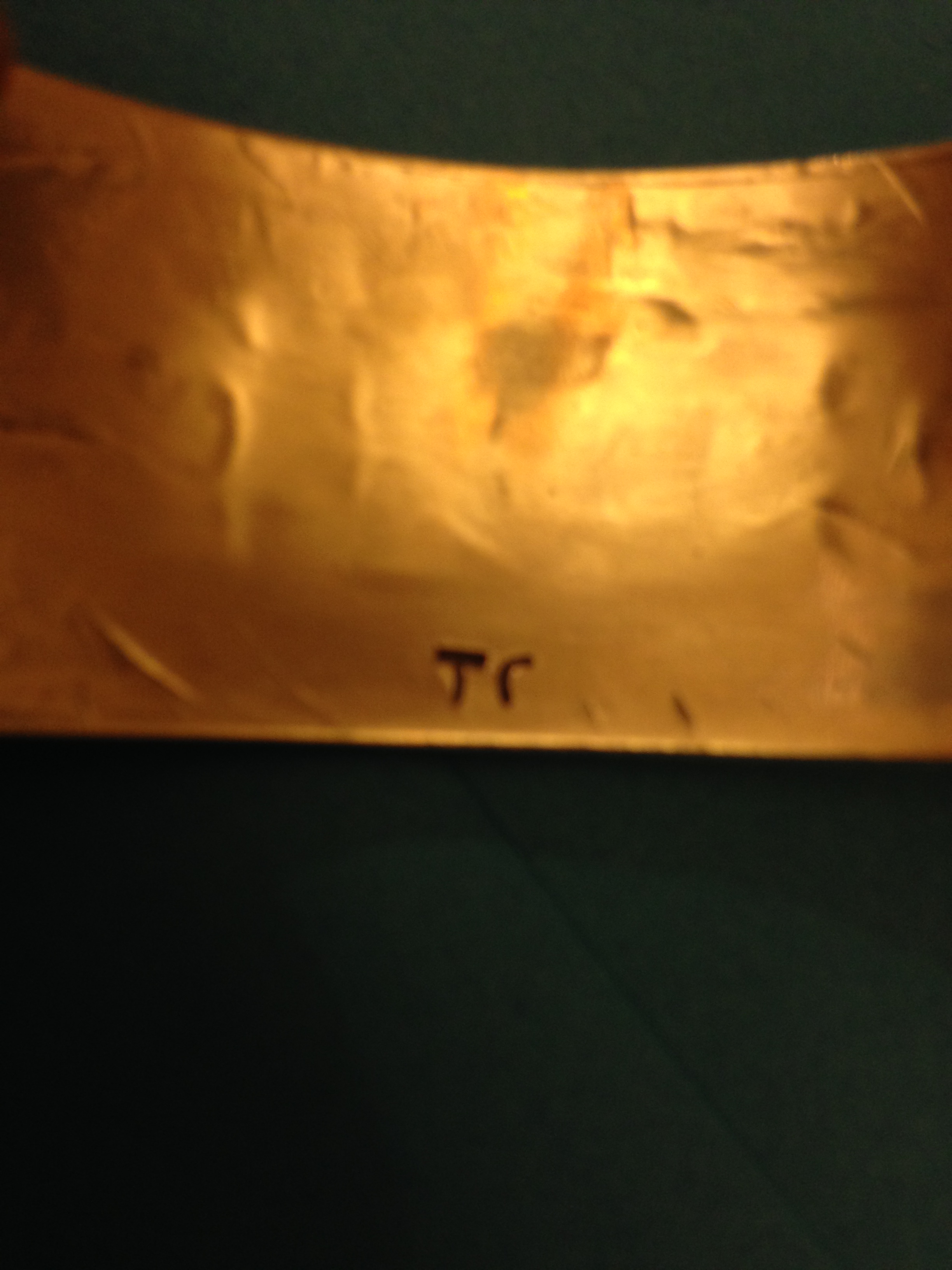 Another view.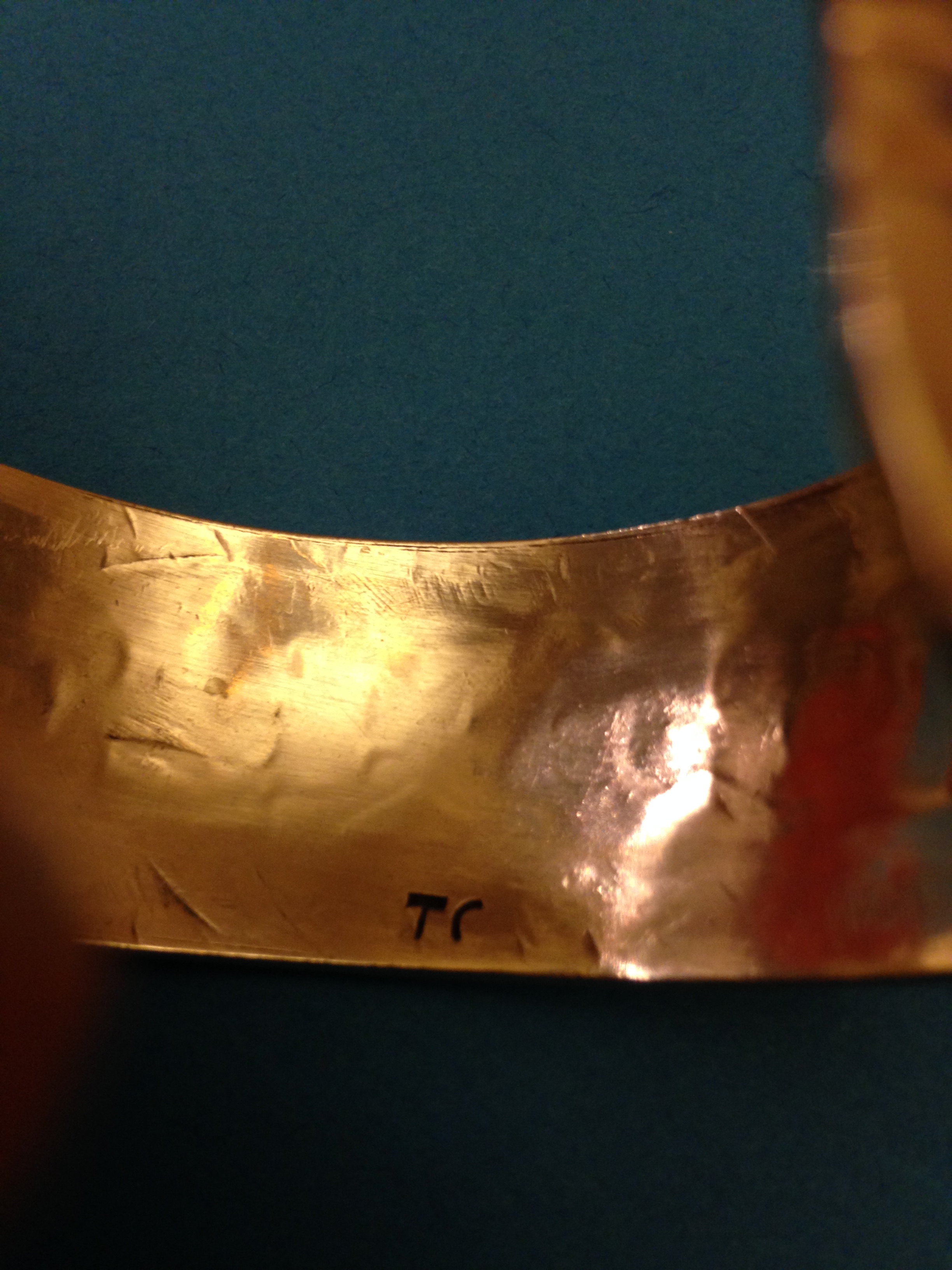 Also, the weight of the bracelet is somewhere between the thinnest DJN bracelets that I own and the one VERY thick DJN bracelet that isn't like any of the others I own. Sorry for this one, it's blurry.