If Edith Tsabetsaye did not make this brooch, I will still love it. Even though I don't wear brooches very often, I will find a way.
[url=http://imgur.com/DQQJgC8]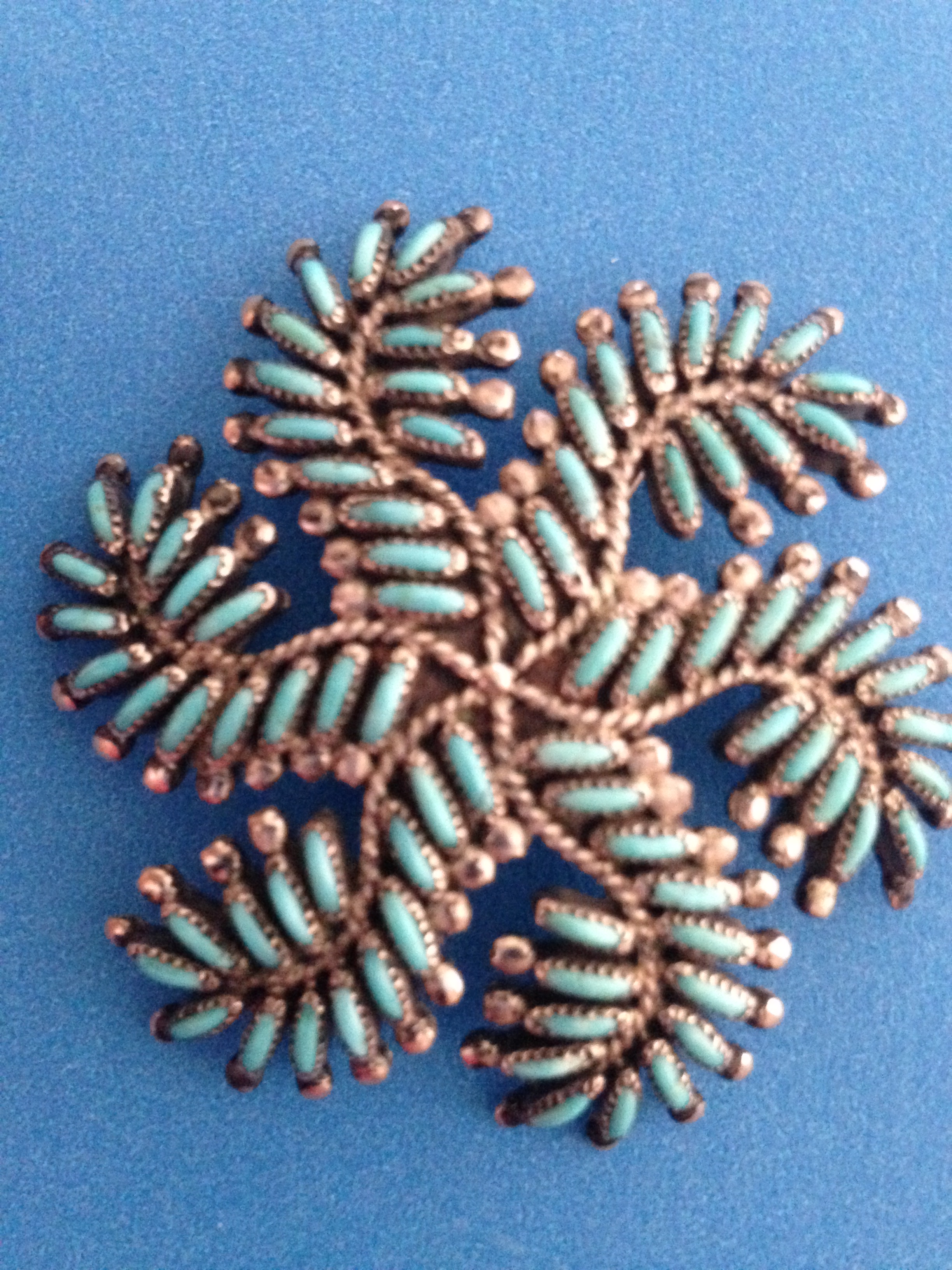 [/url]
The needlepoint is the size of individual grains of white rice. I can't believe the infinitesimally tiny teeth that hold each stone in place.
[url=http://imgur.com/b4AW1Nz]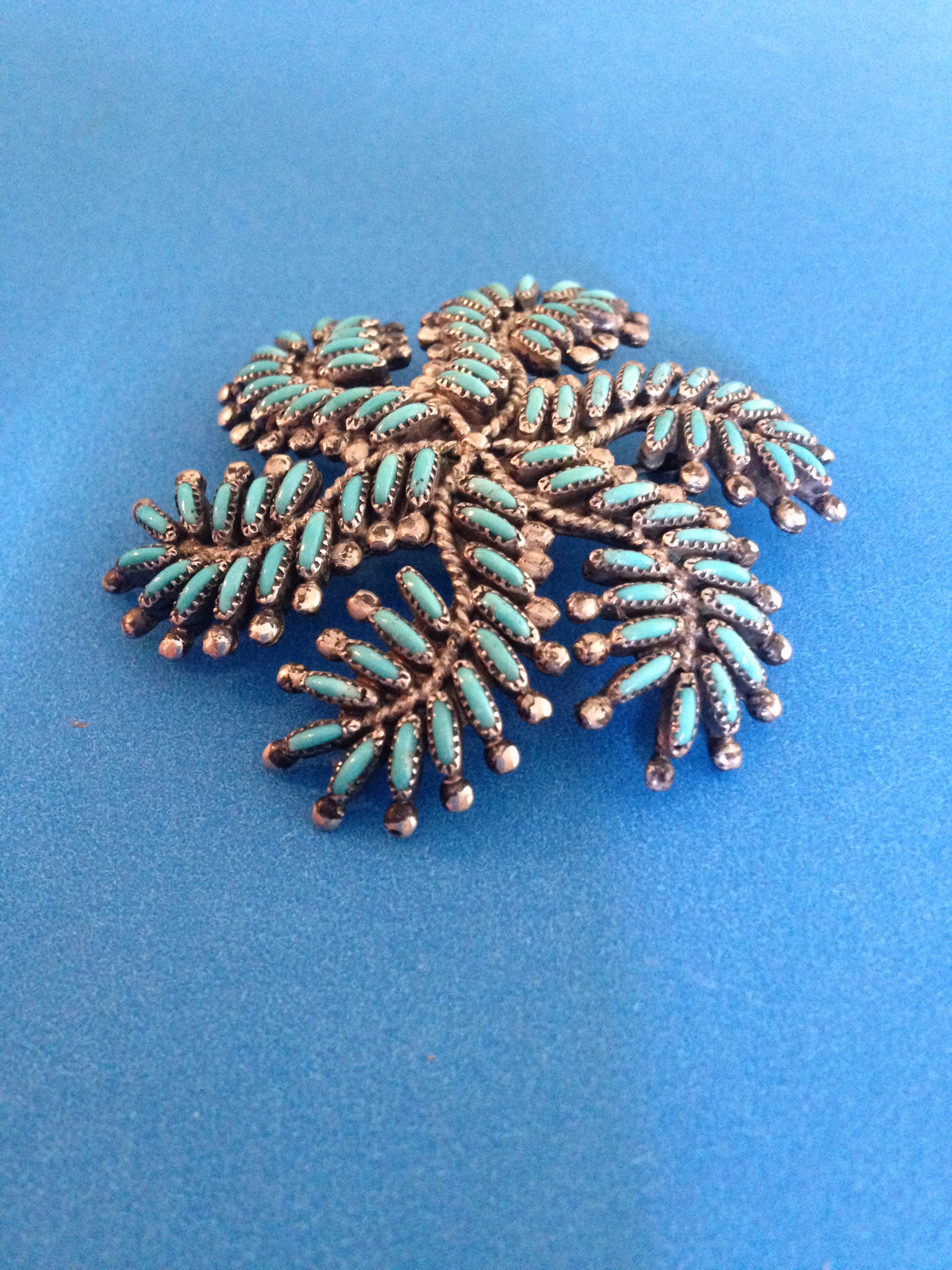 [/url]
Also, the design itself is extraordinary. It's reminiscent of the whirling log design, but it's more intricate, like some living creature — like pine boughs tied together, or some kind of extraordinary starfish.
That said, if she made this, I'll be happy. The thing is, it isn't signed.
[url=http://imgur.com/reVfRt1]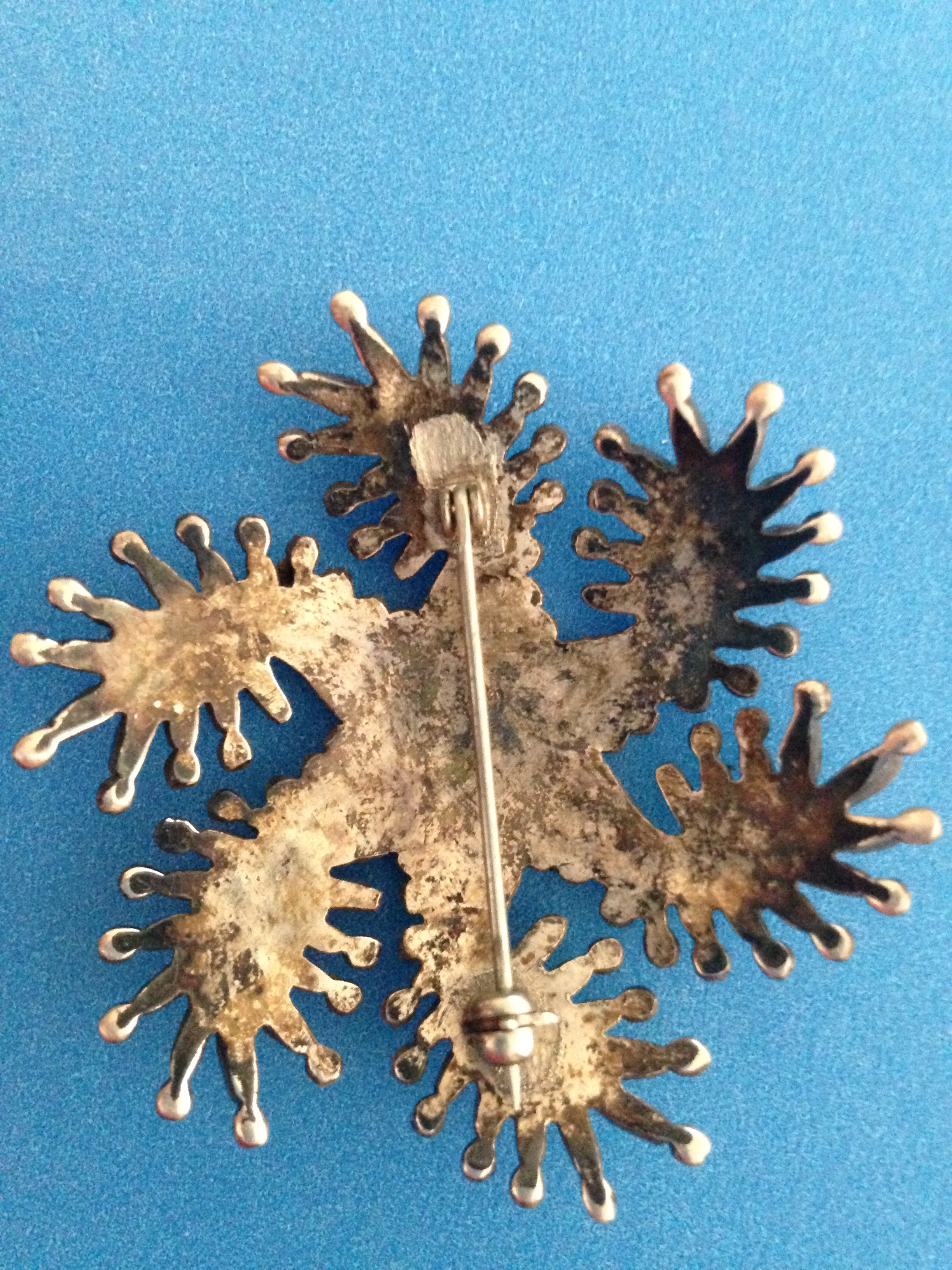 [/url]
Was there a time when she did not sign her work? Did others in her family do work like this, or did others try to reproduce her work after marveling over it?
This made me curious about the artists doing work this fine. Do they wear a jeweler's glass in their eye or do they set up a magnifying glass on a stand over their work space? I would not have the eyesight, the manual dexterity or the patience.