I bought this cuff in the mid 90's at 4 Winds Traders in Flagstaff. It was pawn, and the owner showed me right up front the heishi pieces which had broken off. I bought it anyway cause I loved it (still do). Years later I asked someone in NM somewhere if the missing heishi could be replaced. They felt it would be too hard to do and not worth it. About the only place I wear it is Church cause I am pretty sure I won't bang it on anything there.
Is that your opinion, Jason? Not very fixable?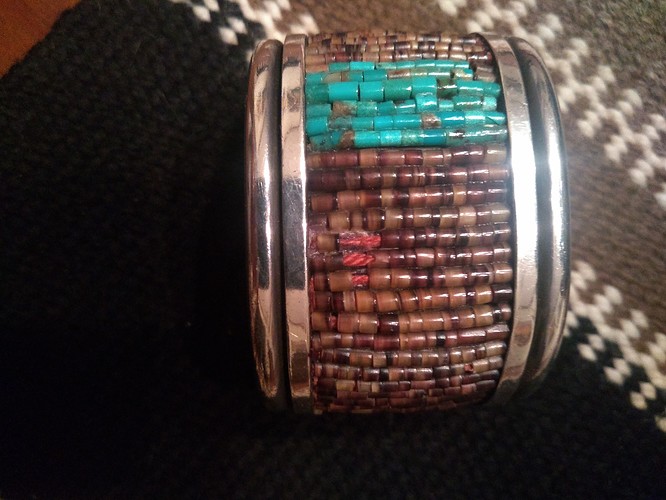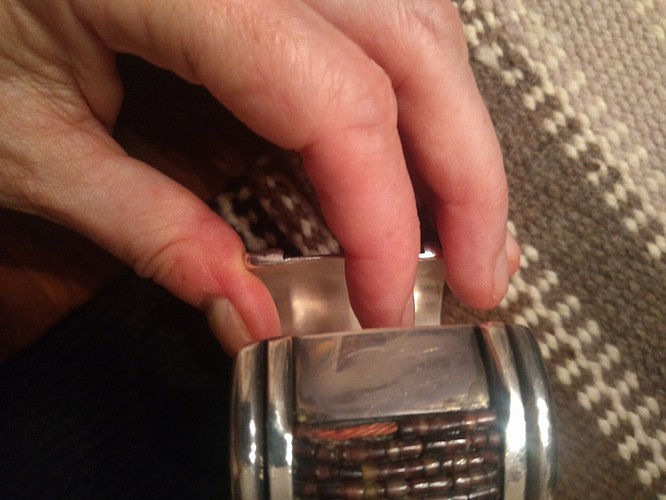 If not that's ok; I'll just wear it occasionally.
There is one other small piece missing on the other side. But those 2 places are the most obvious.
Thanks!!