Recently purchased this old pendant that has what I think may be red matrix Bisbee. It is hallmarked RPS (Reyna Platero Secatero ?) The turquoise cab is approximately 7/8" by 5/8" and is nicely rounded.
Can anyone help me determine if it is Bisbee and what the approximate value might be. Thanks for your help.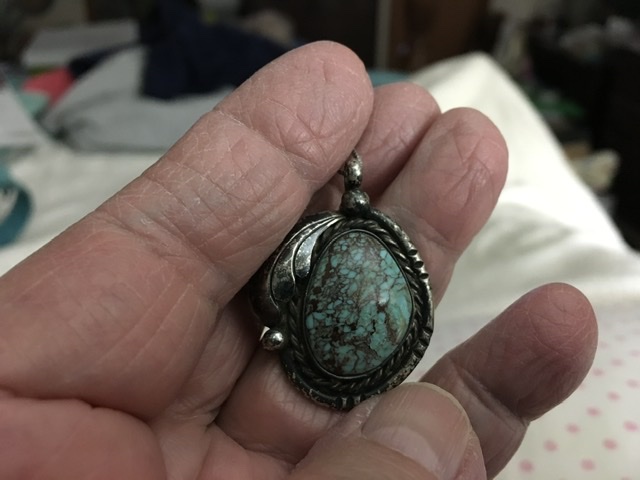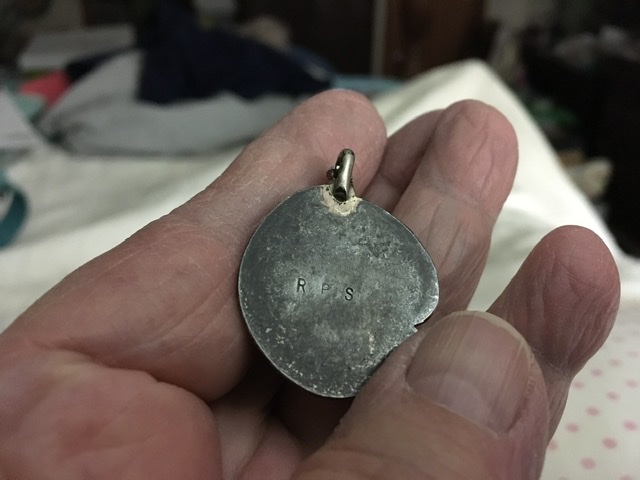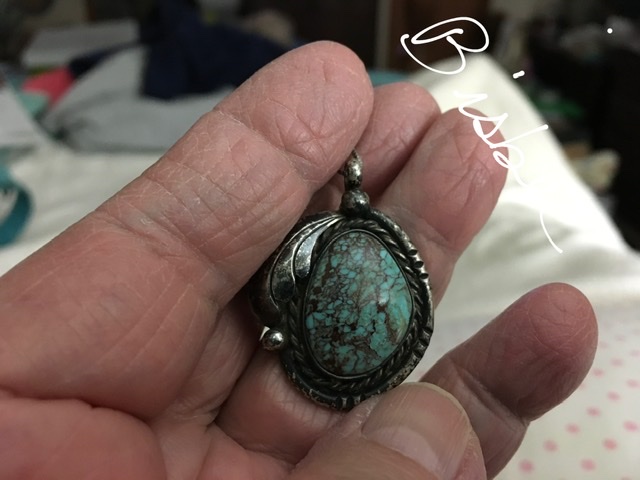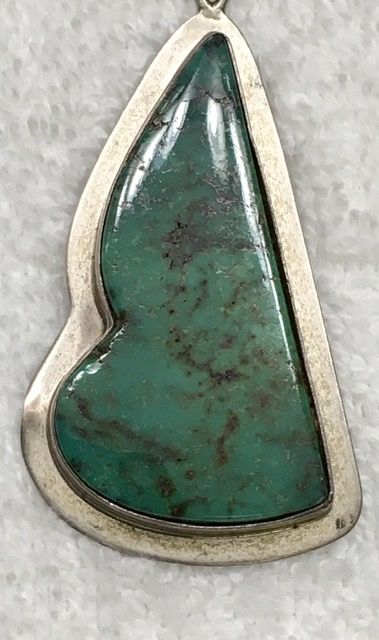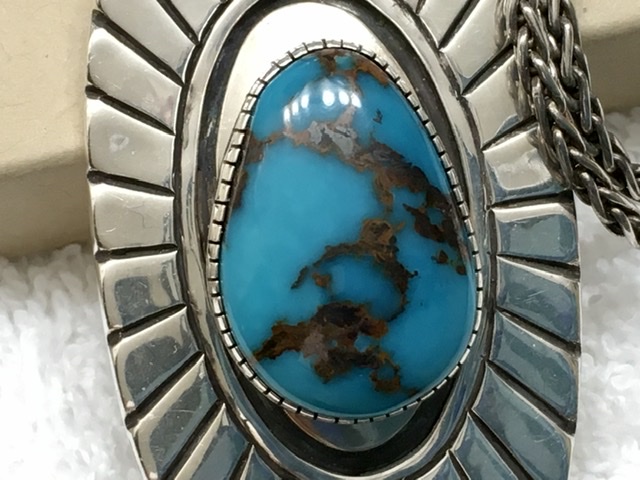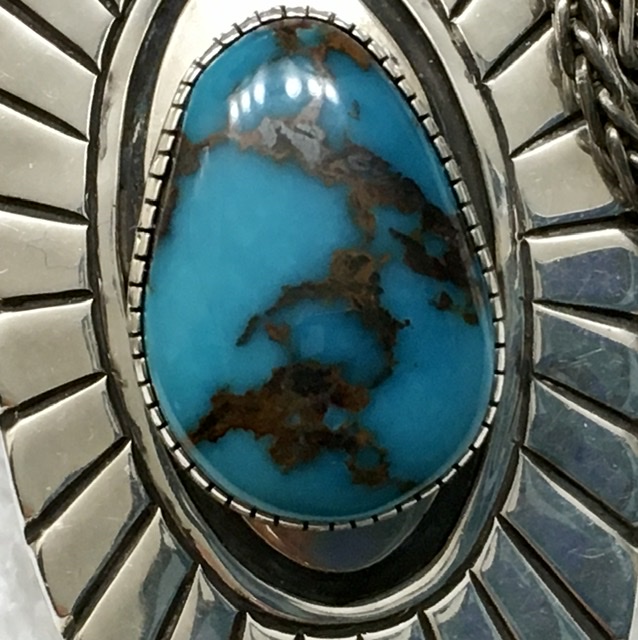 there are extra photos.The first three are what this post is about.