Wow. gorgeous carved green turquoise.
That is really nice. I saw it but I was getting groceries and only had my small phone and couldn't see it well. WOW! I hope you really enjoy it!
Ohhh looooove! Soooo beautiful!
Can we see the whole piece? Pretty please?
I haven't bought it yet but I will post the photo the owner has sent me.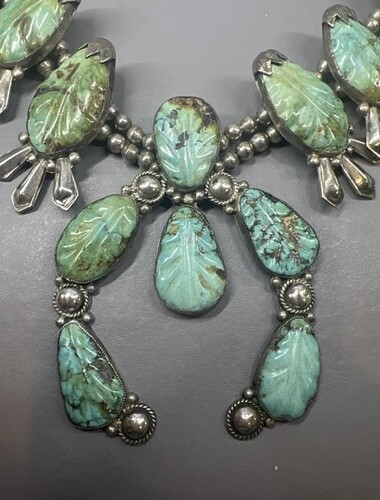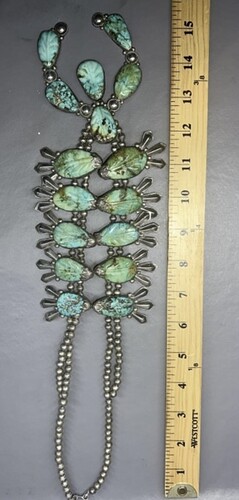 I'm so worried about getting scammed. I've been researching it prior to buying it. On a good note my first squash I bought was real and worth way more than I paid. I went to several galleries in NM and they were all very impressed with it. All my worrying for nothing (at least on that one).
Amazing.
Do you know if it is Hallmarked?
This looks to be a similar one, same style as yours.
And this is the artist it is attributed to



$6k. Cough cough
Yvette…have you had that appraised? I don't think I'd come close at guessing it's value.