All (7) "L" marks are questionable on this hallmark identification site alone. This tells us how hard it can be to identify single initial marks. I look around a bit but did not find anything close to your earrings with this mark. Good luck.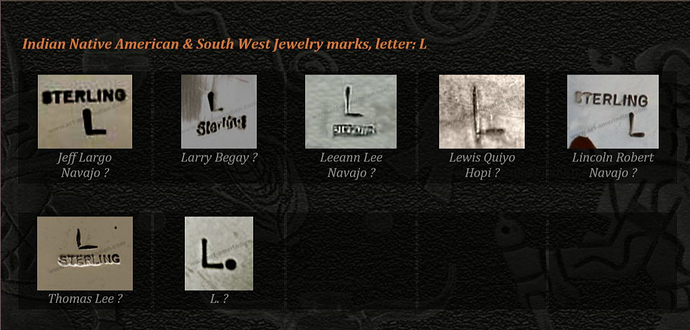 I did check that site before posting it here. I thought if someone knew these artists, seeing the design and style of the earrings themselves might narrow down who made them.
Normally you would be correct. However, this style of earring is common in 1980's and later jewelry. We really don't have a distinct style to go off of to determine the maker.
I would say that they are Navajo