Possible, that hallmark will tell all… Unfortunately, I also struck out with finding the hallmark.
This is as close as I can find; it was in my book on Hopi hallmarks. I don't believe it's the same artist, because yours lacks the "spider" at the bottom, and it's slightly different. But maybe check out Hopi hallmarks, and you could also look up "lightning" hallmarks. Although I don't think your piece looks particularly Hopi.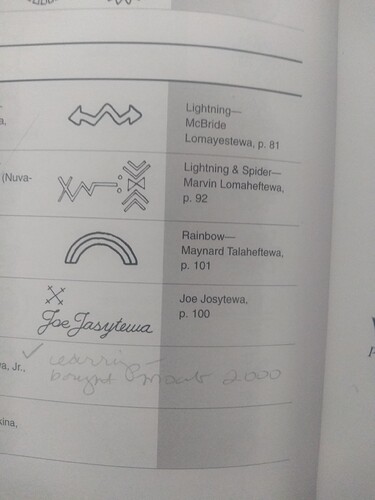 I first thought it was a snake, but this book says it's lightning.
Thank you so much , this helps tremendously!