Yes, Merry Christmas to all; I have nothing in the Holiday mode in Native American jewelry, but am posting a Cochiti pottery set by Saferina Ortiz.
Let's all hope for a wonderful, peaceful and healthy 2023!

Merry Christmas @Ziacat
and
Happy Holidays to everyone!
I hope you're all doing well.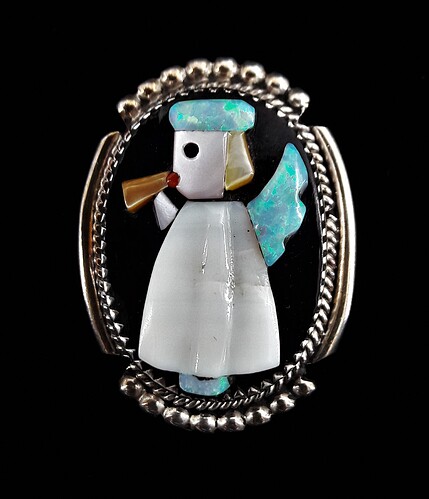 @AC Oh my gosh…way too cute! I had one of those Zuni deer pins (actually looked more like an antelope) years ago, but lost it when it came off while I was wearing it. Could it have passed for a raindeer🥴? This was my education to use the plastic guards when wearing pins/broaches.
I'm late, I hope everyone had a great Christmas
@Bmpdvm
I always put a little rubbery earring back on my pins to keep them from falling off if they come unclasped.
I learned that the hard way, too!
I use those rubber stoppers too on my pins - I have one that constantly swings open, so it's my fix for them all.