Hi Turquoise Friends,
I recently acquired these turquoise rings via auction.
Anyone have any insight into what mine these stones may be from? The first ring is unmarked from the 1980's, second ring is marked with a T, designed by Southwestern jewelers artisan Kathy Thomas and from the early 1990s—sold as sleeping beauty turquoise. Third ring is also unmarked but was listed as sleeping beauty, but appears to be too dark from what I've seen from other stones from the mine.
Best,
Evan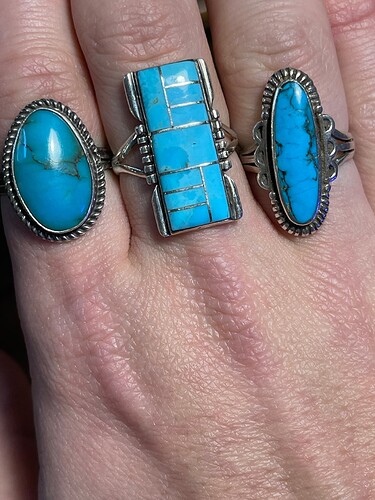 Best,
Evan