So all the pictures of the earrings in another post got me remembering. I have two earring sets that are special to me. Back around 1945 my mom took a train trip across the country with her mom. She had just graduated from high school, I believe. She bought these earrings in Santa fe, and passed them on to me.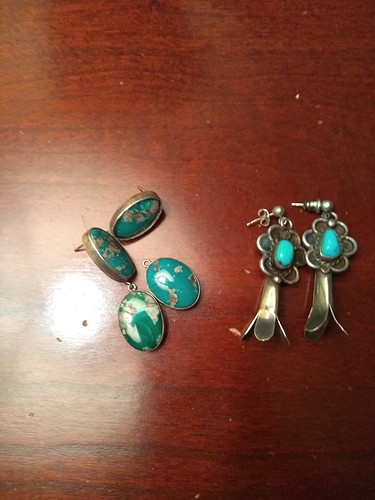 I had to replace the screw backs with posts. And clearly one has fallen apart, which I hope to have fixed someday.
She was a bit of an artist and kept a sketch book as they went across the country. When mom passed in 2015, we found the book in an old suitcase in the back of a closet.This is one of the drawings she did of Canyon Road.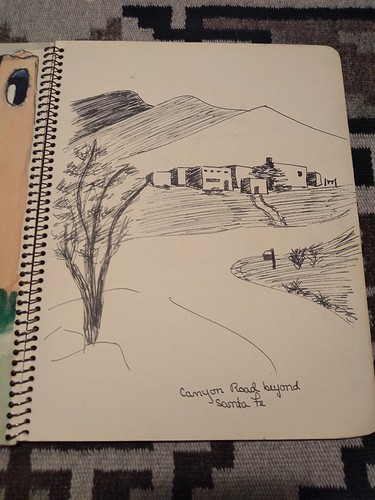 This photo is one my grandmother took of mom while mom was sketching Christo Rey Church in Santa Fe. I gave the sketching of the Church to my nephew, her grandson. Hard to picture it with a dirt road in front of it!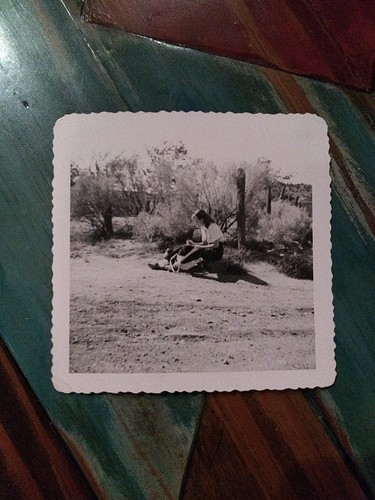 Thanks for letting me share. I came along 12 years after my siblings, so I missed out on a lot of conversation about my mom's early years.