Looking for a Silversmith able to do repairs on NA silver located around Central Illinois. Any ideas??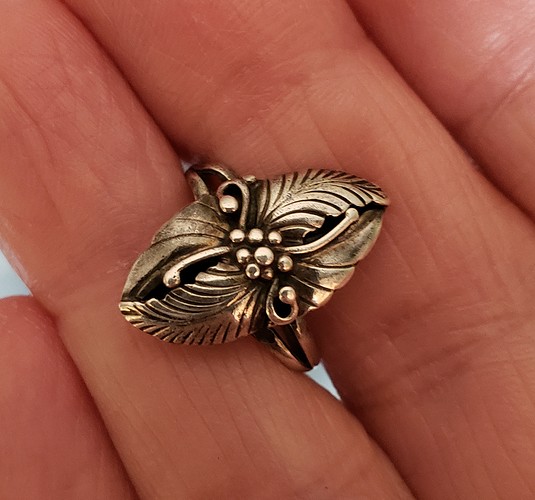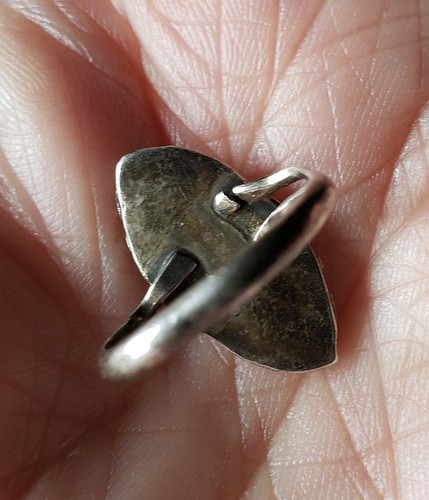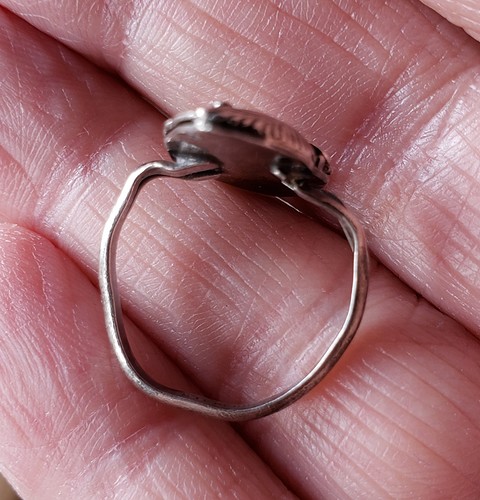 That isn't too bad, truly any jeweler could fix that pretty quick. One solder join and reshape the shank. Considering the extent of the wonkiest of the band, if it were my ring I would probably reshape into a finger shape band rather than back to round. Most likely the patina will need to be restored after soldering.
Thanks, I was afraid to have anyone mess with it that might not treat it gently. Most of the jewelers around here won't work with silver. The only one I have found is currently replacing a nugget on a NA ring I bought as a gift for my Grandson. Is it normal for that to take 6 months??? Still don't have it back.
I have sent many items to Perry Null in Gallup, NM. They run this forum. Quality work at reasonable prices.