Oh my. Amazing! Is that all from one household?? When I feel guilty about having too much stuff I guess I should look at that. I loved the rugs, but the pottery! Unbelievable. It's a good thing I don't live nearby or I would visit, and since I'm watching my spending at the moment, that would be very bad.
I love this rug, which to me appears to be a Storm Pattern rug - they're one of my favorites and we have two.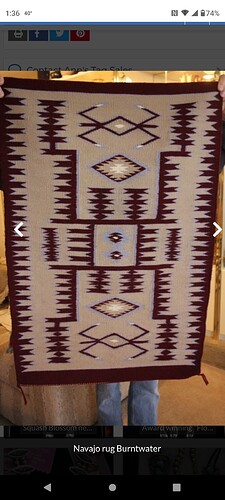 And this piece of pottery in particular caught my eye, although there was so much my eyes kind of glazed over after a while.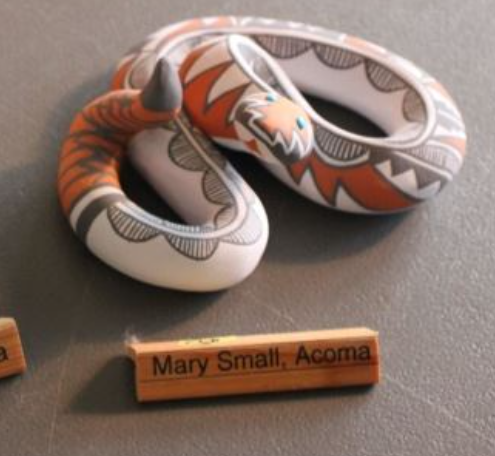 @Steve
are you going to shop?
Oooh lots of pretties on there!!!
they hadda throw me out at 4pm
whole house glass cases. sensory overload
everything cataloged/numbered with prices on an inventory list
1st day prices firm with a little wiggle room.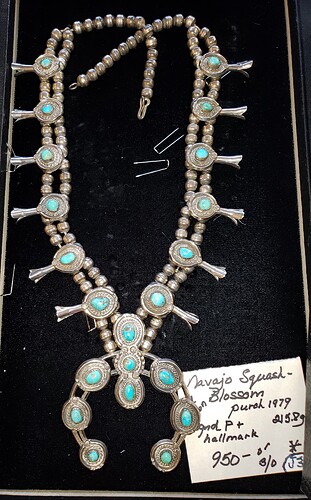 other 2 were gone, this one needs research on the mark
ended up doing 20 bucks worth of damage in the tool shed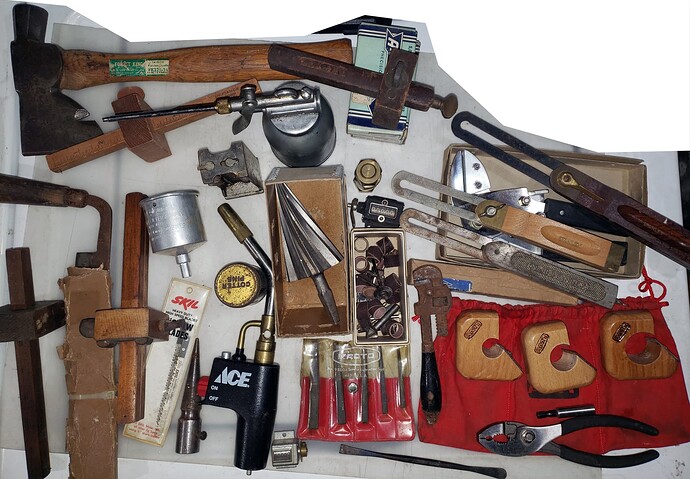 My gosh…thats quite a collection!!
@Ziacat that rug caught my eye too, as well as this one: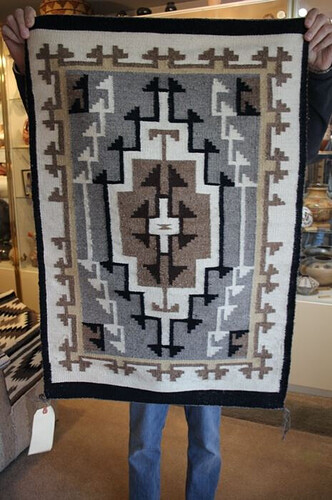 @Steve how much did they want for the autographed Fred Kabotie books?
I got there a little after 12:00 and the initial crush. the only books I spotted were the ones on the side by side bookshelf in a bedroom and the R.C. Gorman in a case.
I'll be back on Saturday to see how much prices loosen up from day one.
everything was also listed on their website and I think pre-sales were happening before today.
I should be getting back there again after 12
if anyone is interested in anything from that sale send me a message and I will relay from their desk todays pricing and terms as well as your offers
That three strand squash blossom was interesting! Wonder how much ching they were asking for that one?
while I was there today the new owner from Connecticut showed up. Originally they were going to ship it to him but he made the drive over and started cherry picking what was left.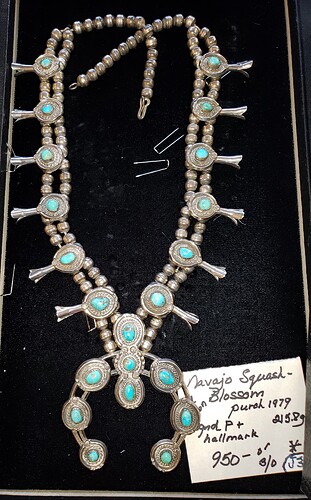 this was long gone by noon, so yeah, the tool shed took another hit and I managed to do another $5.00 worth of damage

I actually did strike a deal on one of the turquoise pieces that was still available and that will be seen in a later post.
Did you come away with any amazing stuff, Steve?
huge up-close exposure to several forms of Native American art with provenance was the highlight of this sale for me. Especially the rugs and blankets.
3 trips to the tool $hed was business as usual.
and around 2pm this money clip was still looking for a new home so…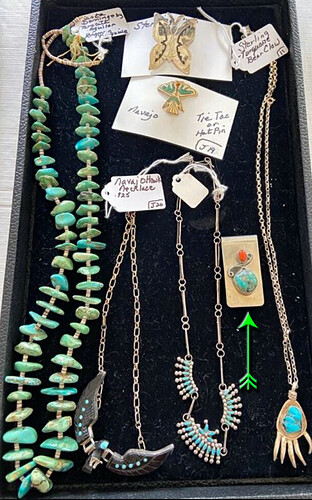 now I gotta find $ome $tuff to fill it with

Specially after you $pent the $tuff that goes in it!