Could anyone confirm whether these earrings are Native American or perhaps not. Thank you in advance for looking.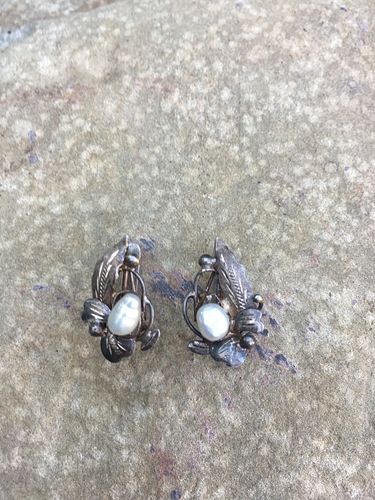 I'm pretty confident that they are not, however can you post the backs just to make sure?
Thank you for your reply. They are simply marked 925 for sterling silver. I am familiar with NA pieces but was a bit stumped on this one.
I have noticed that most NA pieces tend to be marked "sterling" vs "925".
That may help.