Found this necklace in my mom's jewelry when she died. Curious on the hall mark and possible value?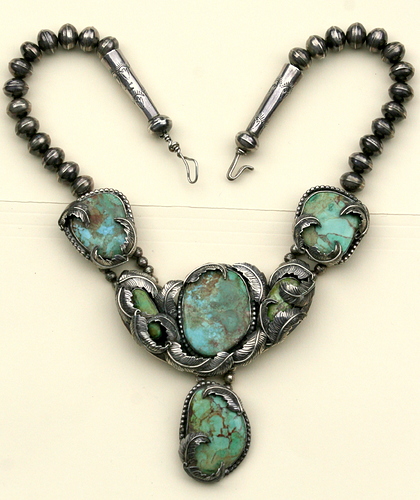 Hallmark: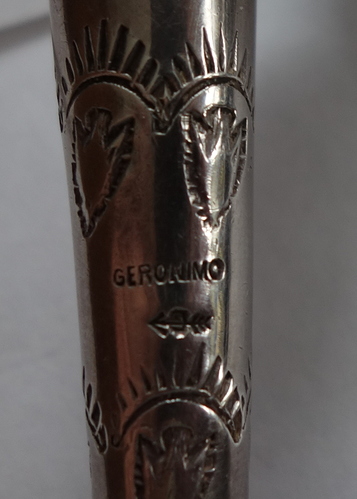 Thanks
This hallmark is listed in Native American and Southwestern Silver Hallmarks by Bille Hougart. It refers to the mark as a shop symbol and does not attribute it to an artist. I am not familiar with the hallmark. The necklace is stunning and looks like a really nicely made piece. If we could associate the piece with a Native American artist I imagine it would have more value. You didn't list the size of the piece of give an idea of weight, but from the looks I could see a price like $600 and up. Thanks for sharing.
Jason
This necklace is a collectors dream, in my opinion
It has some real color in the Turquoise. Beautiful.
This is a killer necklace!!! Enjoy it!