I am looking for help in identifying the maker of the overlay buckle in the attached photos. I could not find this hallmark in any of my references or online.
The mark looks like a conjoined "VP" made with a small straight line stamp.
The design and construction of the buckle seem to combine Hopi overlay techniques, with stamped background areas, together with the traditional puebloan icon of the horned serpent or avanyu. Could this suggest a Hopi/Kewa linkage?
The only Hopi craftsman with the initials "VP" that I could find is Veryl Pooyouma. He is full Hopi. I believe he uses a pictorial hallmark similar to the Hopicrafts mark.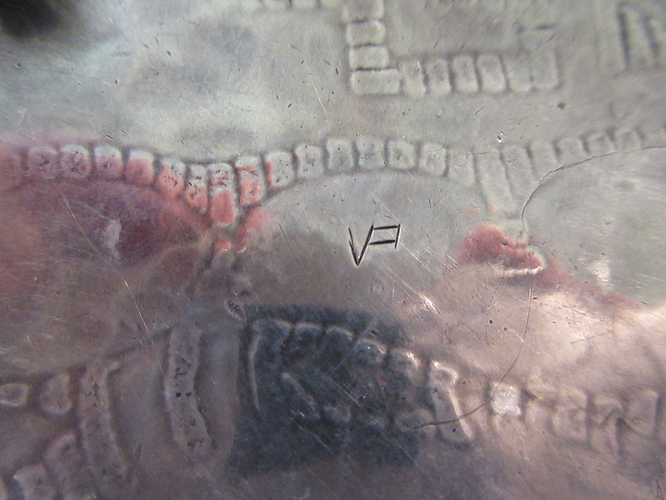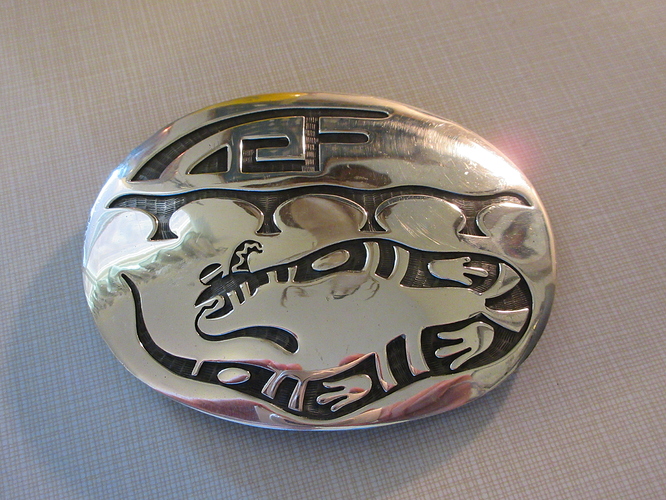 I would appreciate any help anyone can give.
Thanks.