Sometimes you need a day like that. Like your spiders especially the malachite one.
Oh, no. Now I want a spider too, lol! I think I need a second job


Beautiful pieces!
I like that one too, It's huge, the size of your hand or a big tarantula!
Beautiful collection. Thanks for playing and sharing!
Oh yummy! I see three I like without really looking closely! Turquoise definitely captivates people…and our collections grow
I had to put everything away last night and prepare to get back to work, but not before one more from yesterday.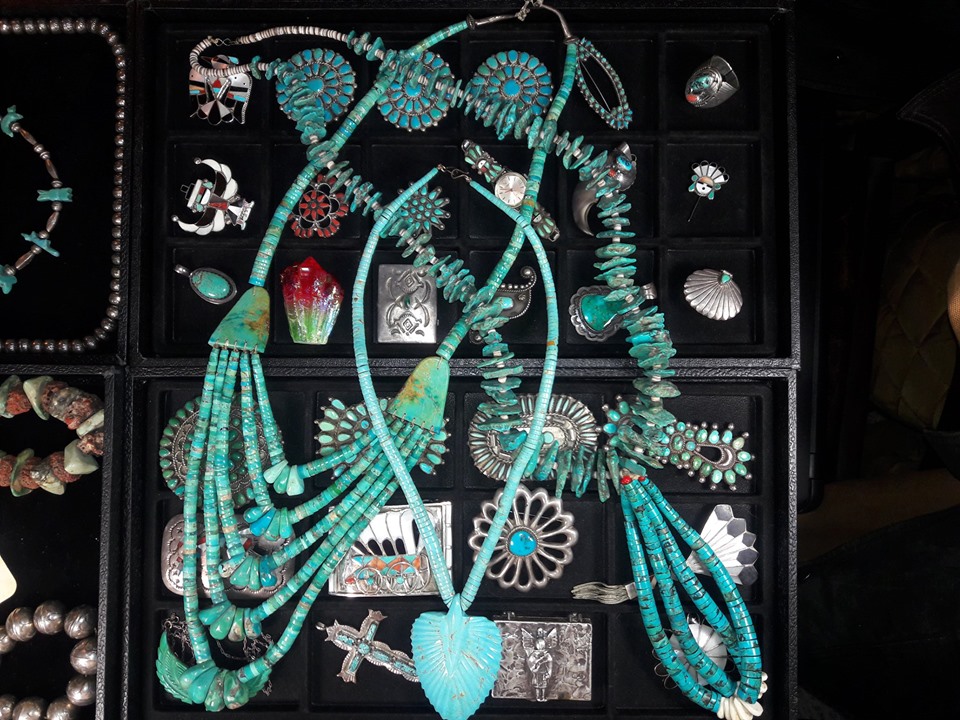 Sweet! If any of it "needs" to be worn I'd be more than happy to volunteer.

I'm so jealous! What little I had, including my gold jewelry, I sold a while back to make ends meet…single mama. Now I'm starting over,
sloooowly.
This is what I have, other than a pair of Andy Cadman earrings missing a wire, but I'm pretty sure the green pendant on the far left isn't even turquoise.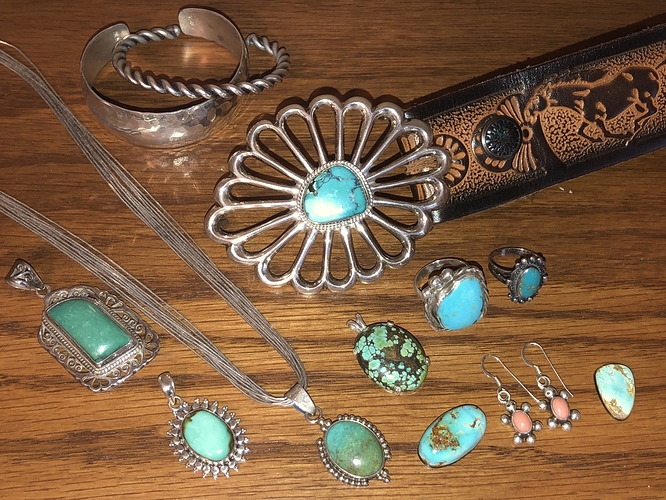 I remember those days! However, you're making a comeback and that's a good thing.


I wish mine were displayed so well.
Some really nice pieces, AC. Those Zuni don't mess around. Those pins and bracelets are amazing!

Thanks @TAH, good to hear from you.
@harmonart, how is this for a match to your middle pendant!! I always thought it looked like an M&M just before the candy shell was completely gone. Love that buckle and the belt too.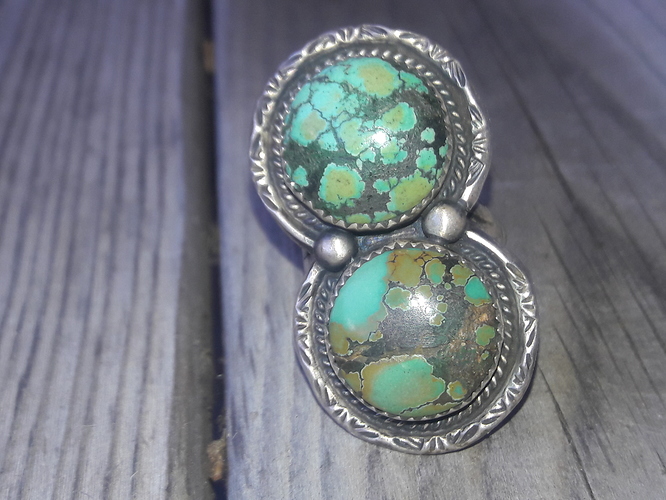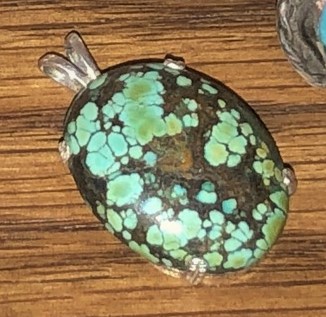 Wow, @AC, that really is a perfect match! Let me know if that ring ever starts hurting your finger, lol!
Thanks, just got the vintage belt off of eBay and can't wait to wear it!
Spectacular Zuni Sun face bracelet! Love the Thunder birds too.