The flash makes it hard to tell, but that big stone one the bottom of the necklace does look to be fake.
I would say this is dyed howlite it has a slightly different look than dyed magnesite. Kyle
That may not be the best of the best, but I believe it to be Sleeping Beauty turquoise and made by Juliana Williams. Similar to this cuff that had shoe polish put on it to darken the light colored matrix. You can see were it's starting to wear off. Also google "Justin Wilson Jewelry"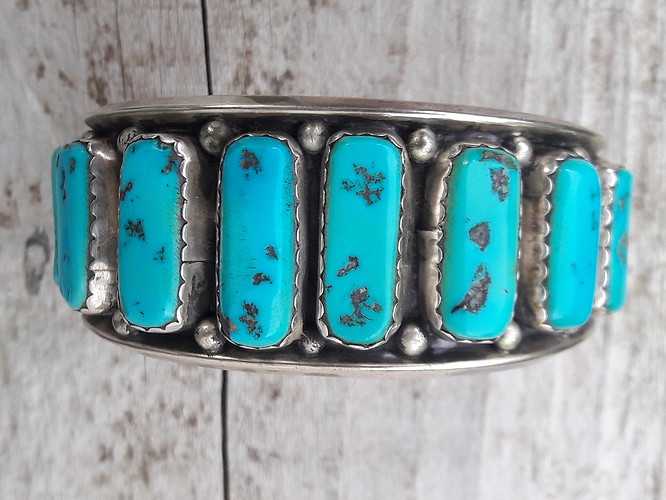 I also think it's turquoise.