Hi Y'all. I bought this little "turquoise" necklace for $3 at a Thrift Store awhile ago. At the time, I noticed the clasp was sterling, and the stones definitely feel like stone, and not plastic or glass or anything like that. But I sorta doubt they're turquoise because $3 seems too good to be true.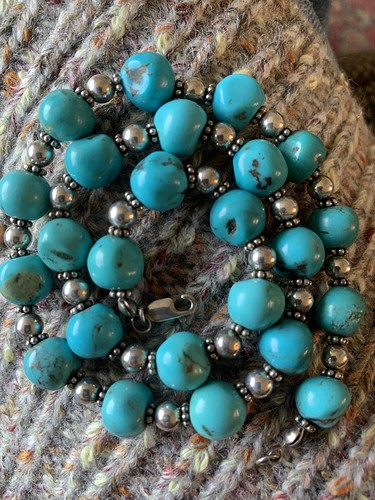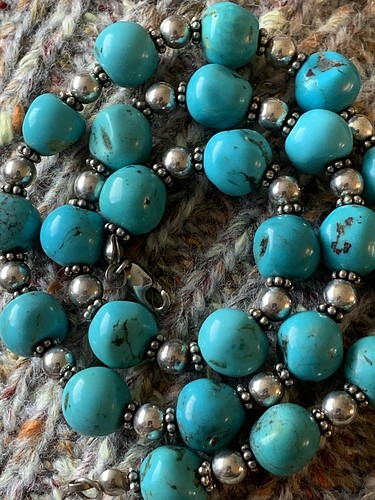 I wonder what y'all think. Is it common for other, less expensive stones to be stained to look like turquoise? Or do you think this could be real turquoise?
Any idea how I could tell?
Thank you!