Hi,
Assuming this is not Native American. Wondering if anyone might have some information on this buckle.
Thanks!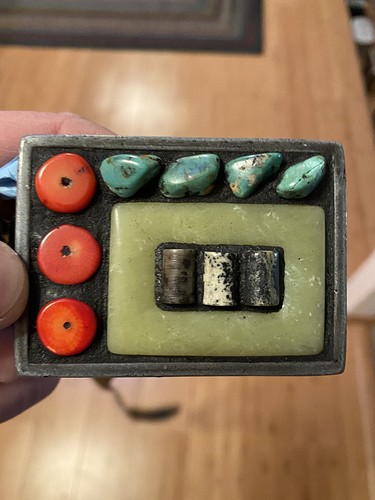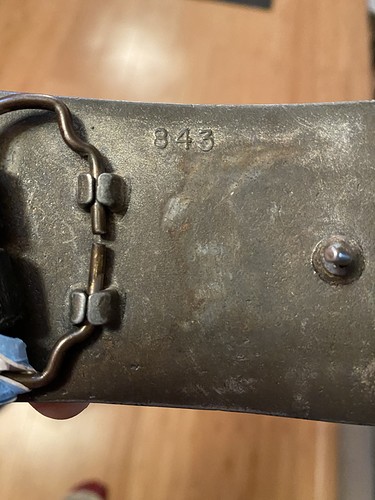 What is it made of? The back looks a little like pewter. I like it; it's very interesting. The large yellowish piece on it reminds me of a light switch…
Hi, Yes, I think it may be pewter. Not silver for sure.
My guess is a hobbyist having some fun, practicing skills.
Where are the bezels? Are the stones just recessed right into the buckle?