Just sharing, I thought @tah would like. I believe the hallmark might be attributed to Anglo artist John Hornbeck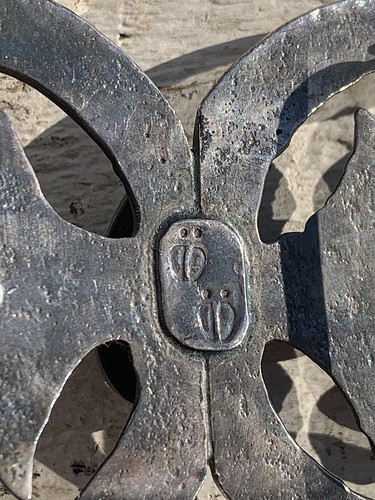 Thanks for tagging me, Tara. Always interested in belt buckles, especially sandcast. Good looking design! I wasn't familiar with John Hornbeck, so I looked him up and found this short bio.
John Hornbeck was married to a prominent Native American Jeweler, Slivia Adakai. Interested in Native American Jewelry, He studied casting with Preston Monongye, a famous Native American Silversmith, and went on to establish himself as an important maker in his own right. He has worked for many years and produced many outstanding pieces. This piece is marked with "deer tracts", his common mark.
It's beautiful! One day I'll find a nice one like this.