Ok, so i have no idea if anyone here can help, or even what category to put this in.
I am trying to find earrings findings like these posts, but I'm not sure if they are commercial findings, or made piece by piece by the artist for each individual earring. These are Will Denetdale: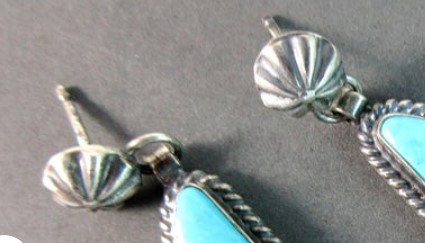 or possibly like these wires (from fire mountain gem supply):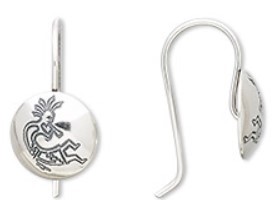 BUT with these stamped rosettes/fluted half beads instead of the kokopellis :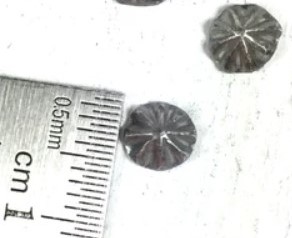 i found these earrings attributed to Sheila Tso, which appear to be stamped/repoussé rather than hollow formed like the Denetdale ones, and i imagine they were made custom for these earrings:
Are these or something similar commercially available? I don't even know what to call them to search for them. Am i better off just finding someone on etsy to make a few pair? I've tried all the supply outlets and can't find anything quite what i'm looking for. I have a few pairs of tab earrings currently hung on cheap looking craft store ear wires, i'd like something a little nicer.
Thanks all!