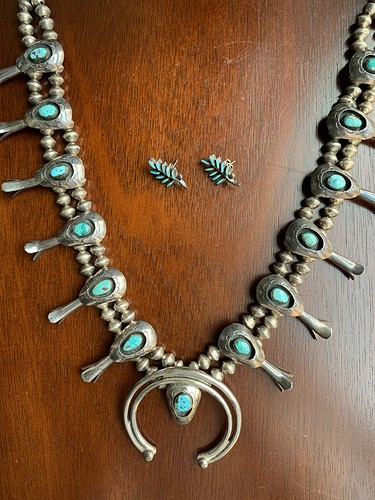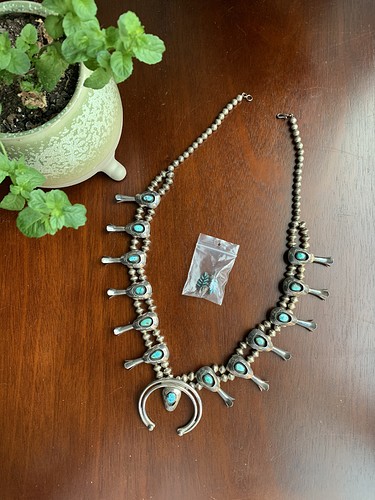 Hi everyone! I received this set from my grandmother and am curious how much it is worth.
There is no artist signature but she remembers buying it back in the 70's from a Hopi artist at a jewelry fair.
I would appreciate any thoughts as I'm sure many of you are much more knowledgable than I am with this type of jewelry.
Thank you!