Hello, thanks for sharing. This could definitely be Native American. Can you include an image of the IRV hallmark. I couldn't find anything in the books with those initials, but it does help to see it.
Hi, just got several new pictures of the bracelet.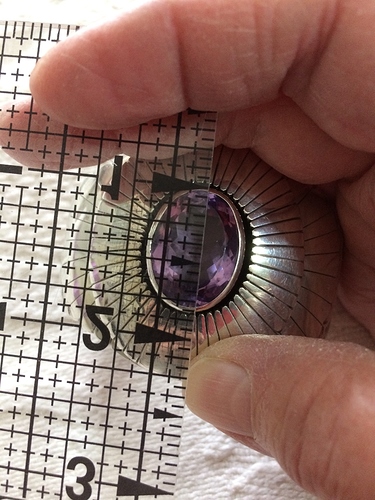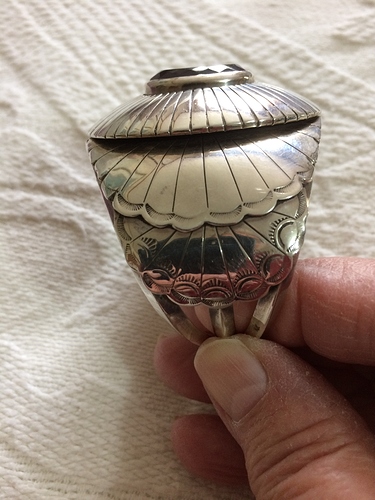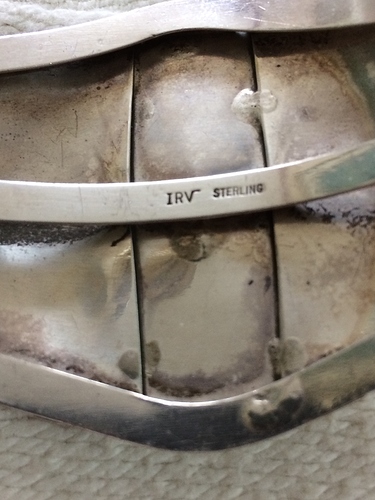 Any help with identifying and/or value will be appreciated. Thanks
Thank you for such a prompt answer!