Hi guys, I wanted to share this pendant I just bought from new Navajo artist Tabah Nez. He had a booth at a gathering I attended last weekend. He had several items and I really liked this one. I think it was the tiny micro dots between the loops that sold me on this particular piece. Anyway, he said he grew up around a big family of silversmiths back on the Navajo reservation.(Chinle, AZ) And as a kid, he would help with the smaller things like the bezels and cutting. Like a dummy I didn't ask who they were. He lives out here on the west coast now with his wife/family. I think he mainly sells on Instagram - he has a bio on there but it's in Navajo, which I can't seem to translate. His prices are very reasonable.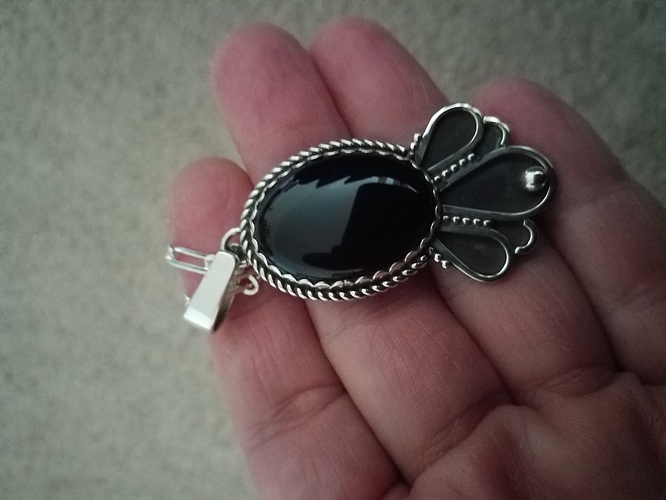 Here's his hallmark…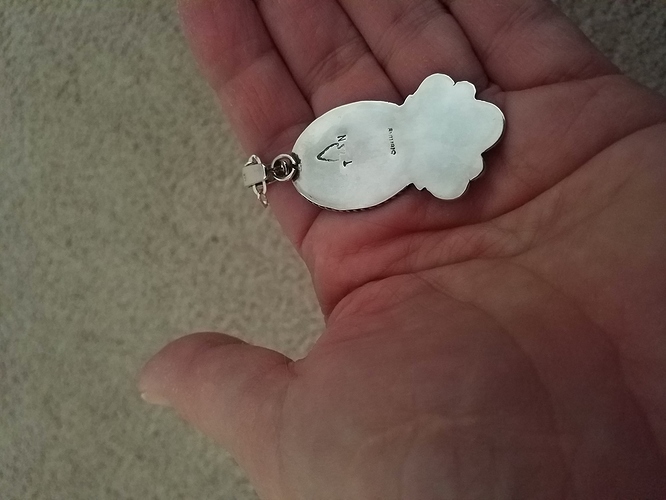 And his contact info…let me know if it's not ok to post it and I'll delete my post.