Hello, new to this forum, but looks like I am at the right place! I have a few questions that I hope can be answered by you intelligent folks. Thank you for your time.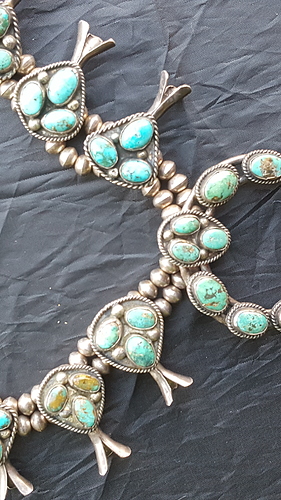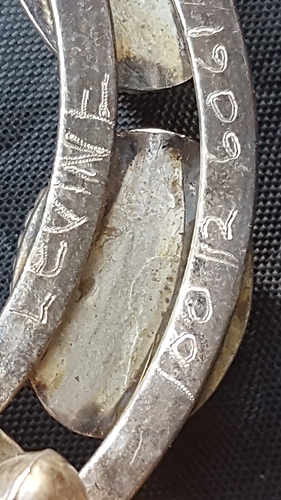 1.) There is an engraving mark on the back of the Naja (crescent). It looks like it says 'LEVINE' and under that, '100 112 6061'. What do these mean?
2.) The date/era of when this beautiful necklace was created
I cannot find a single squash blossom necklace that has 3- turquoise stones in each blossom… so my question/concern is…
3.) Why can I not find any other necklaces with the 3 stone blossoms?
If there is any other information that may be worth mentioning, be my guest. Thank you in advance for your time. J. Buchheit