Looking for pointers on identifying rough Turquoise in matrix of another rock.
There are many look a likes out there, Chrysocolla, Veriscite, etc. Then there is the dyed Magnesite and Howilite. I can handle the last two, it is the first two that pose a problem.
Raw Chrysocolla is the biggest problem I am dealing with. Some are calling it Gem Silca when high quality. Often it is priced much higher than vintage Turquoise.
I am adding some items I recently purchased that were in two, 5 gallon pails.
The labeling was done by a lapidary/rock ID expert and I was able to confirm the stated Id's on all of his other bags. He collected rocks from the 1970's through when he passed away in 1998.
Not labeled. Looks like a mix of Chrysocolla and Turqupise.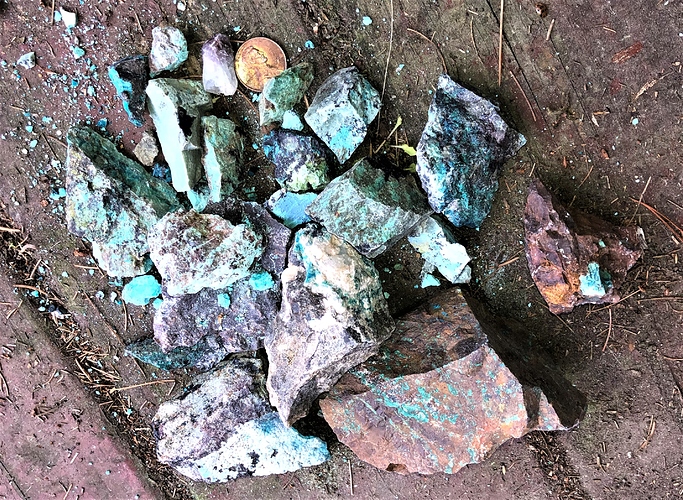 Labeled Chrysocolla.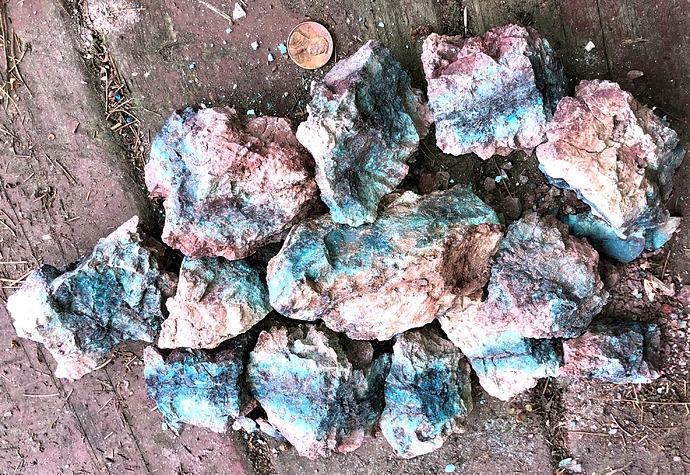 Labeled Veriscite.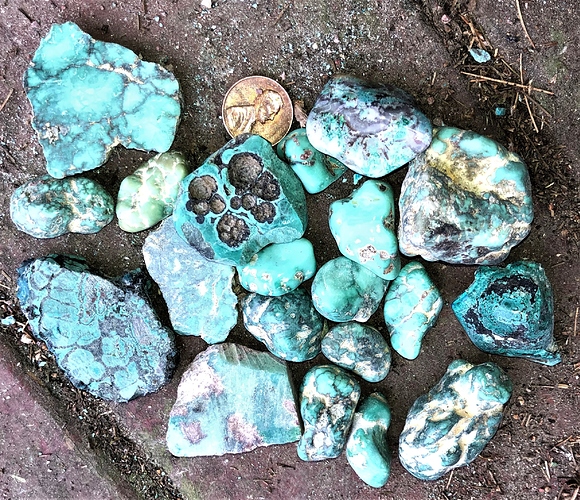 They all look very similar and have a similar hardness. All were probably collected in the SW USA or purchased at Quartzite, AZ.
Thank you