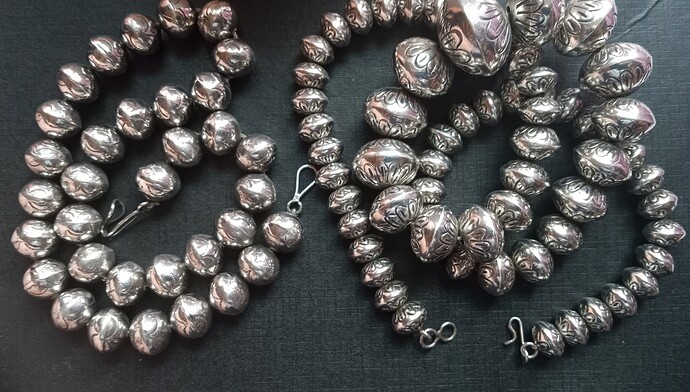 Hope picture works,
Not sure about bench made vs hand made.
Necklace on left is 16" long and 35 grams.
Necklace on right is 24" long and 145 grams.
No hallmarks I can find.
Didn't even think one on right was real since it was so heavy, But it tests as sterling.
Thanks again.