I recently bought a cuff that is not hallmarked at all. It is a style that I am not familiar with and I have not been able to find anything comparable. I am also not sure whether it is Native American or perhaps artisan made. It weighs approximately 68 grams and is extremely comfortable to wear. I am also wondering what type of turquoise it might be. It has a very high sheen but you can see and feel the matrix. It is very similar to a ring made by Wilson Padilla who was doing work for a woman I know who worked for and then owned a shop that had purchased a lot of stones from the Zachery collection. The ring was made from a stone from that collection. I will add a picture of the ring also.
Can someone please help me find some answers? I'm hoping to find out style, age, type of turquoise, if NA, and maybe even a guesstimate of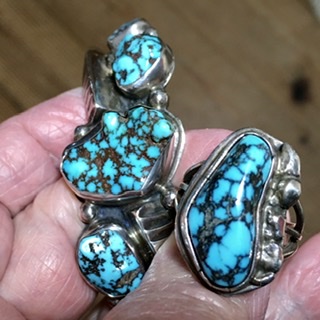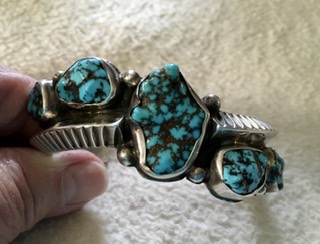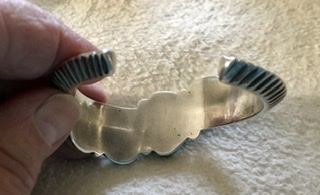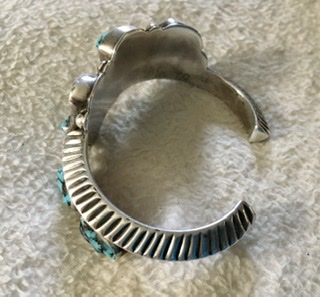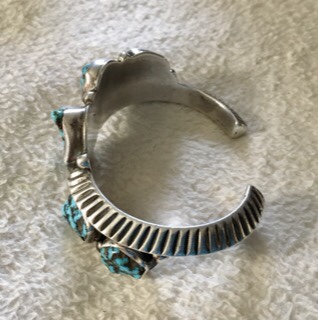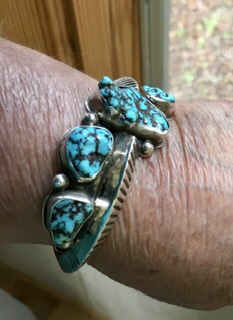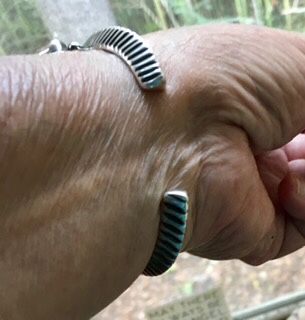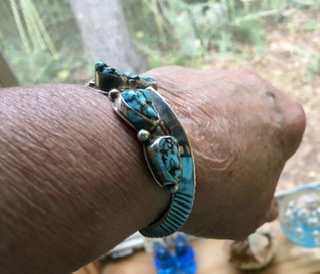 value. Thank you for sharing your knowledge!
As soon as I posted this I saw the following picture.