I don't have a lot of non native jewelry, but I have a few interesting things. I bought this ring, which is balanced on a bigger piece of float copper and a stone from Lake Superior, at a store in Copper Harbor, MI. The copper is called float copper, which "floated" in the bottom of the glaciers, and then was dropped when they melted. A lot of the UP copper was known to have pure silver in it. You can see there's a little silver in the copper on my ring.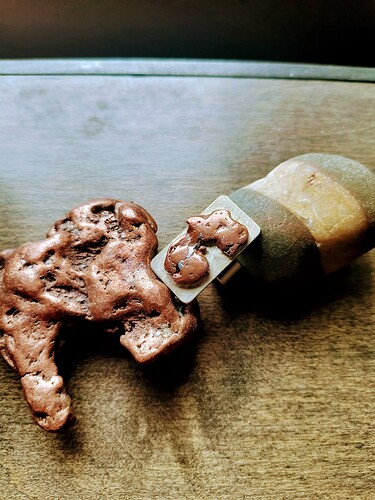 The town is at the very tip of the Keweenau Peninsula, which juts out into Lake Superior on the western side of the Upper Peninsula. The story of copper in the UP is fascinating, and everywhere you go there are old abandoned mines. It's all mostly owned by the NPS now, and they've been designated as National Park Historic Sites (although they warn you that there are many unmarked abandoned mine shafts). At the Quincey Mine you can take a tour where a cog tram takes you 6200 feet into the ground. The UP put out a huge amount of copper, and in it's heyday it produced 75% of the world's copper, something like 12 billion pounds. But it all was eventually put out of business as it got too expensive. The open pit mines in AZ, such as the Bisbee mine, were much less expensive, because the copper was near the surface.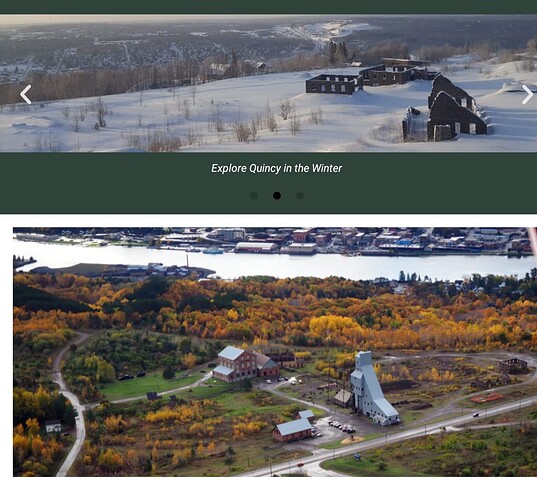 Sorry this is so long, but I find the history of copper in MI fascinating. I also have a number of Native American pieces made in copper.