I have a vintage turquoise, silver cuff bracelet and would like to know what it is worth
Hello and welcome,
People here may be able to assist. Can you upload clear pictures of front, back, sides and show any hallmarking or stamping on the reverse? What do you already know about it, as in how old it may be and where it came from and whether you have tested to make sure it's sterling silver?
I received the bracelet when my mom passed. I know that it is at least 50 years old. I don't know where she got it.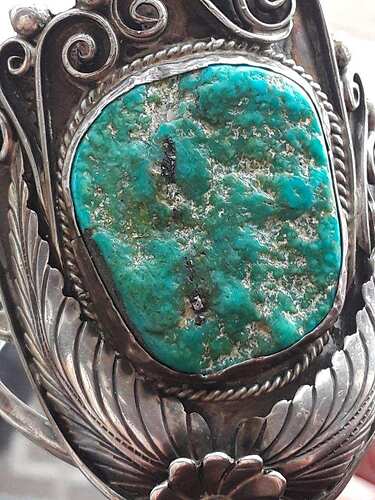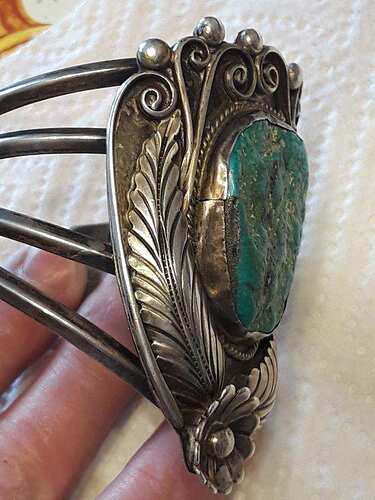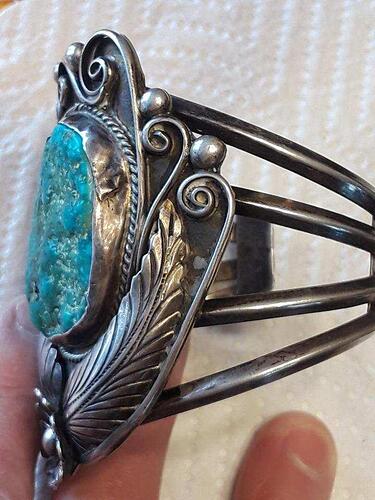 Vernon Begay uses a mark like this that is usually stamped. However, I don't think he was making jewelry 50 years ago. Disregard that—I forget that that was only the 70's so he may have been active then.
Maybe some of the others will have more info. Nice nugget of turquoise.
We think of this style of work being Navajo. I came across the hallmark for Blake & Velma Lesansee and it is very similar. It is not uncommon for a silversmith to be commissioned to make something that is not their style. Especially when it comes to the jewelry that Zuni people will wear during ceremony, which can look very similar to Navajo styles.