The research into the Hopi pendant made me dig out this pair of vintage earrings, which are favorites of mine. They had screw-backs but I've replaced them.
The dealer didn't know much about them, said they might be Mexican.
They have pink-orange art glass – well, dragon's breath – stones. They aren't hallmarked for silver content.
They have some kind of signature or marking on the back.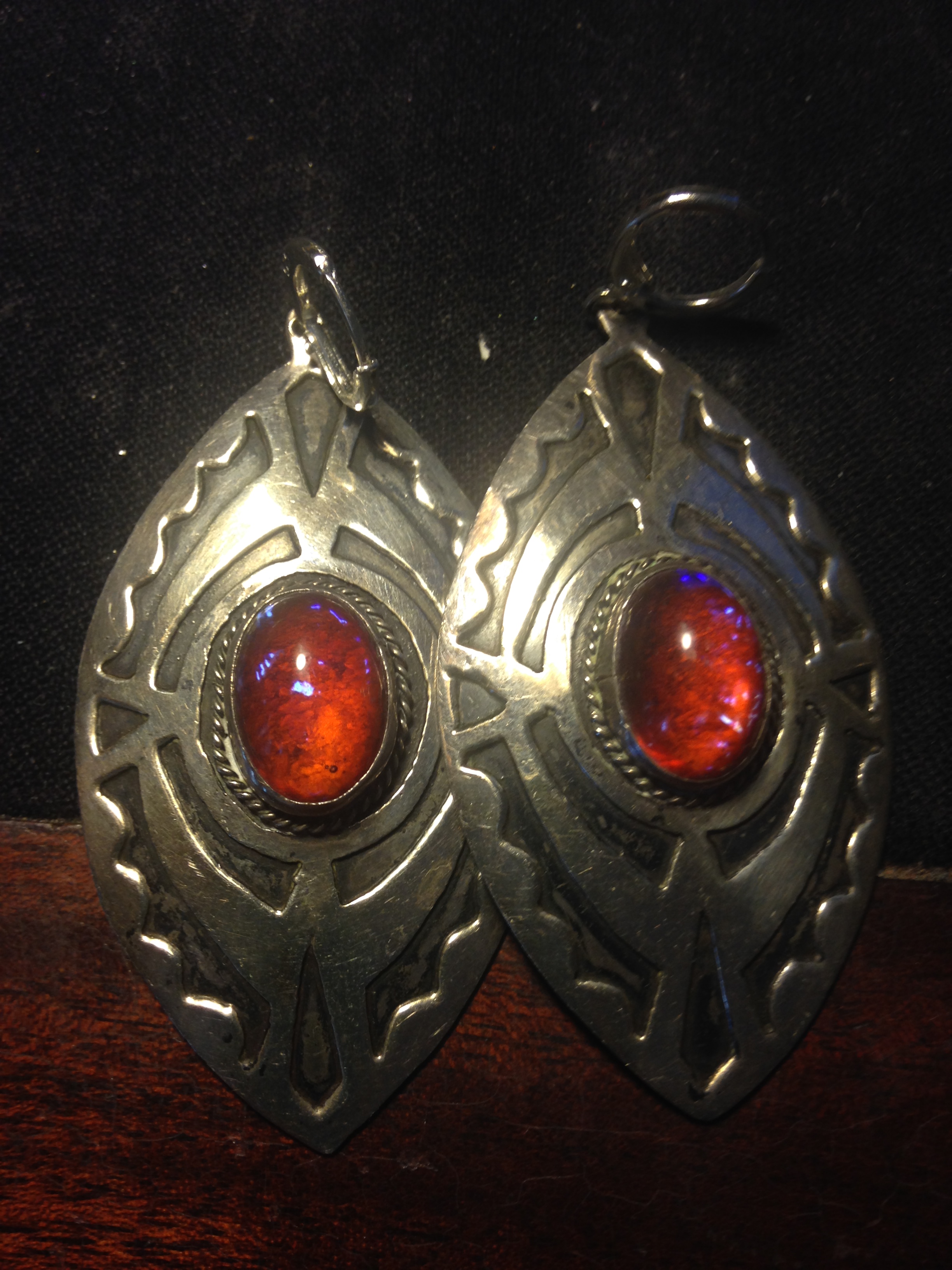 The signature is so tiny it's hard to capture. I'll show a couple pictures.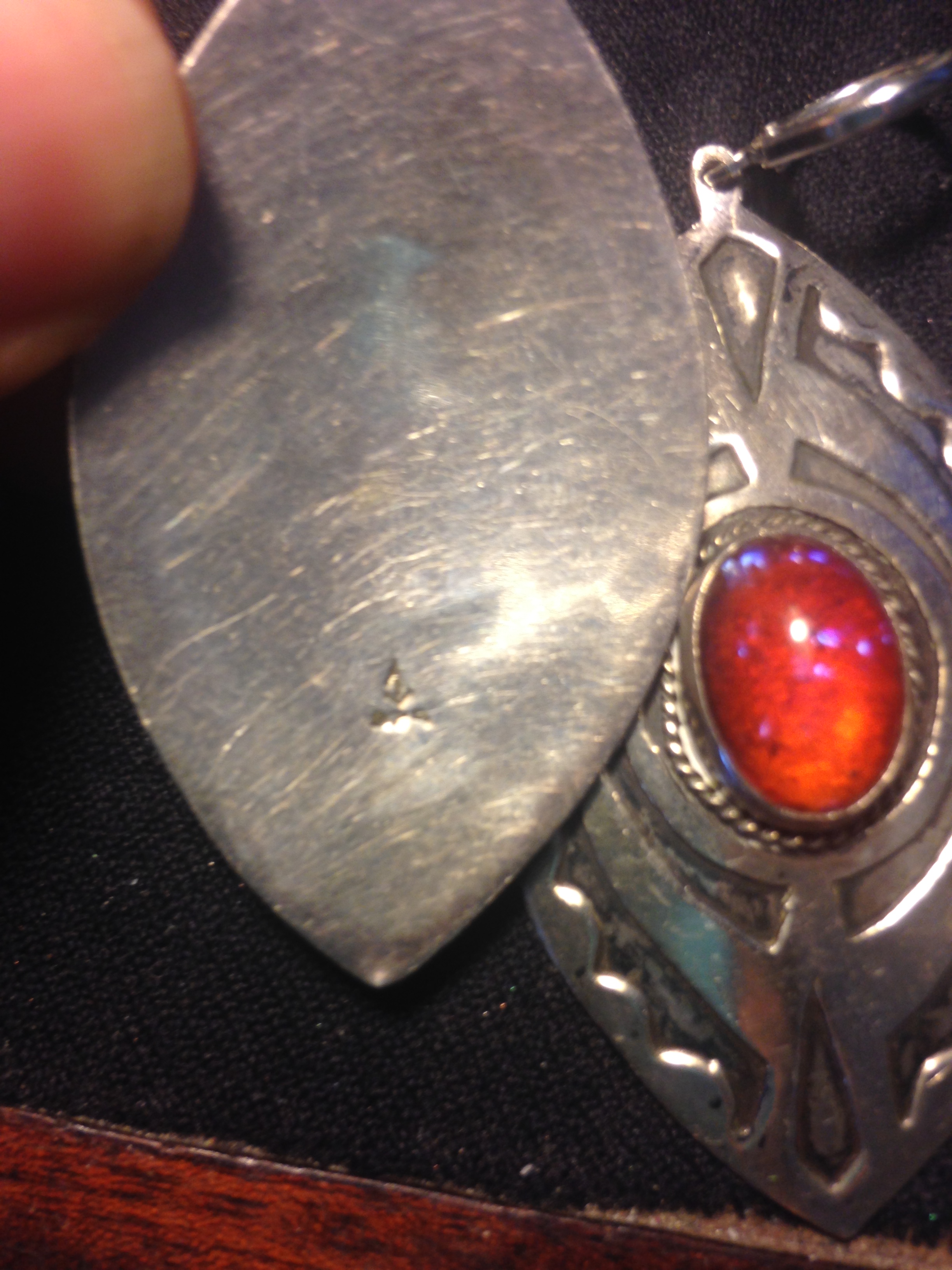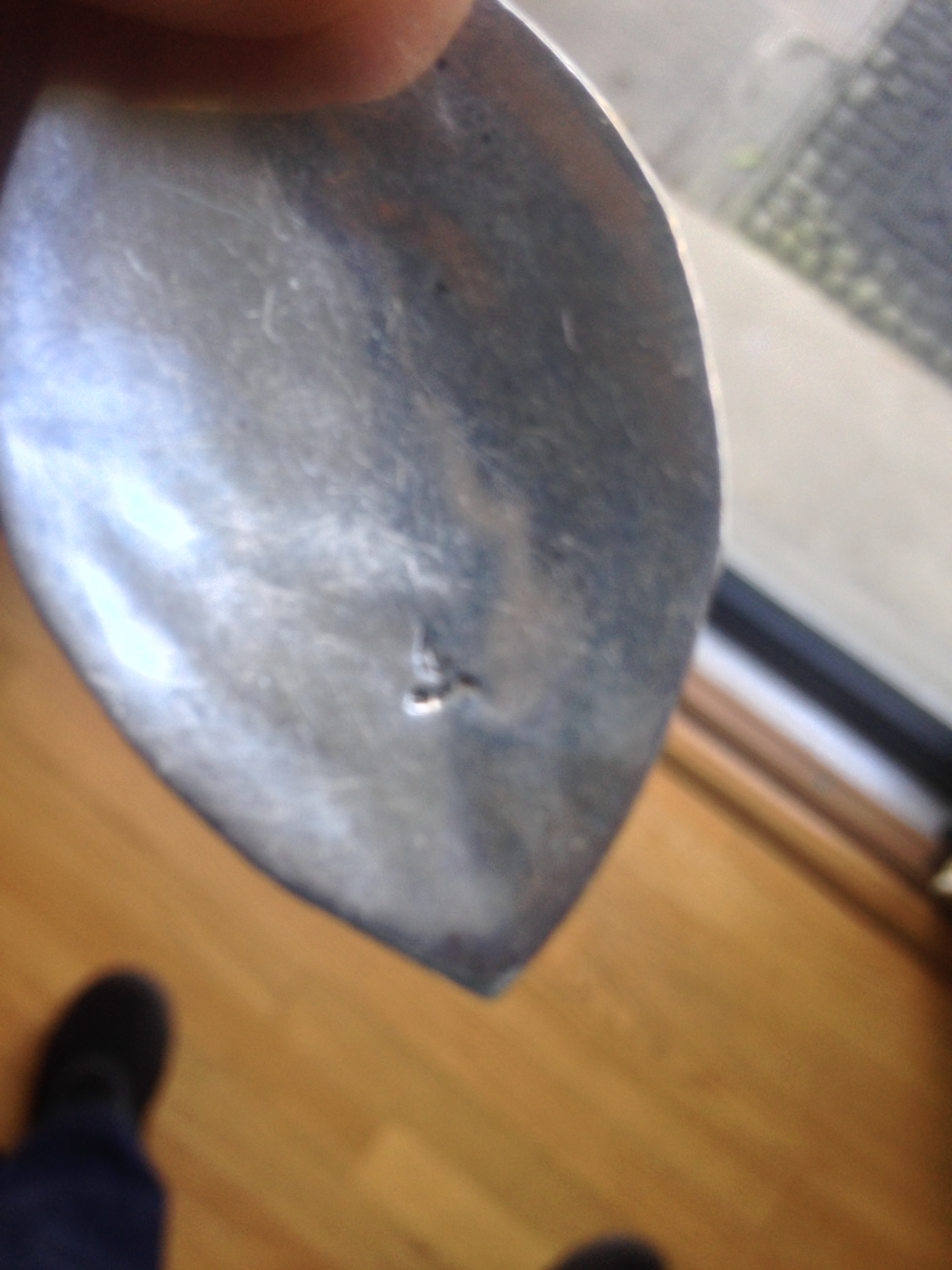 If I never find out who made it, it would be at least good to get an idea if it might be Hopi or Mexican
And yes, these are big earrings. But such a tiny chicken-scratch hallmark – and it's on both earrings.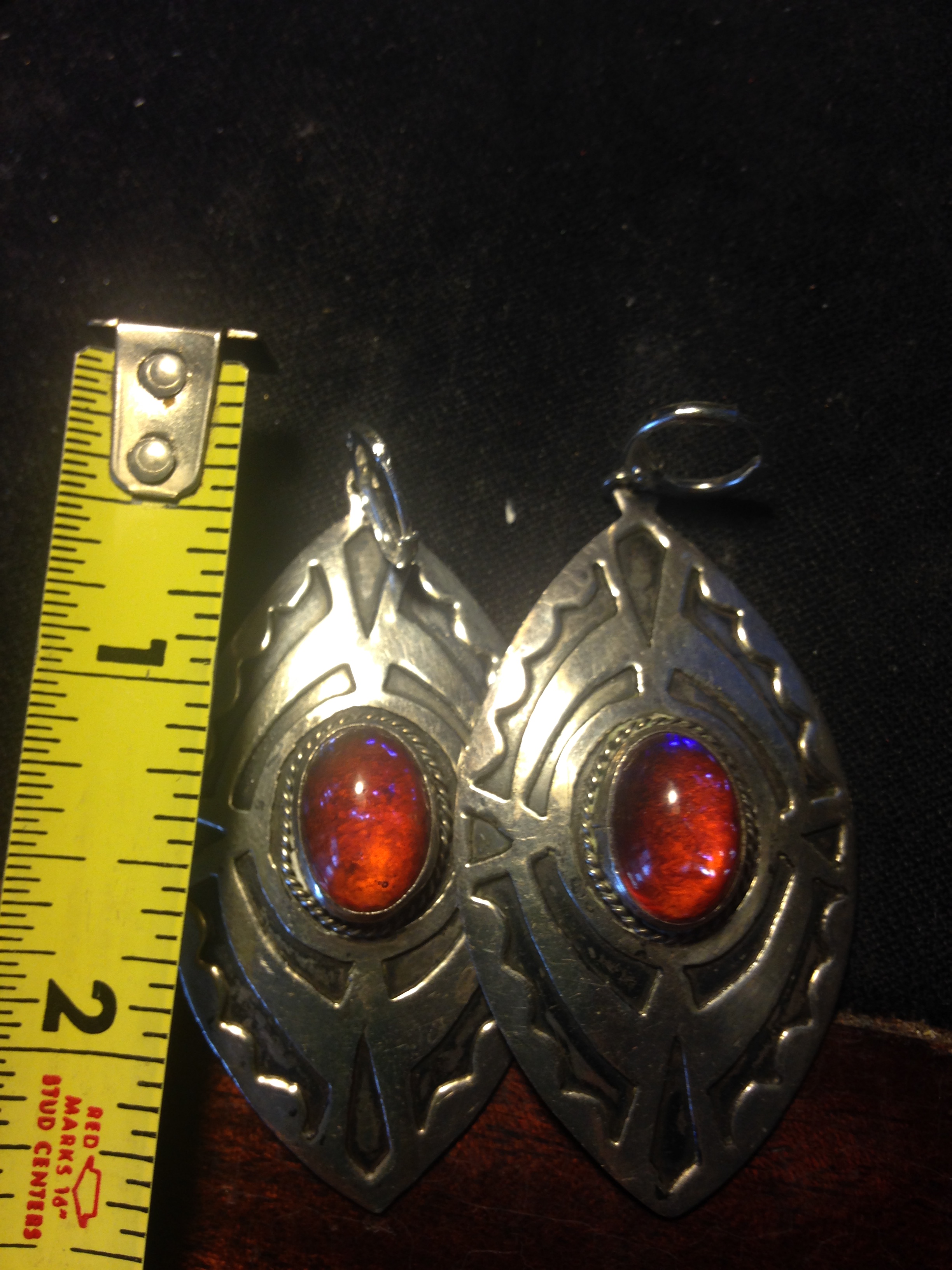 .