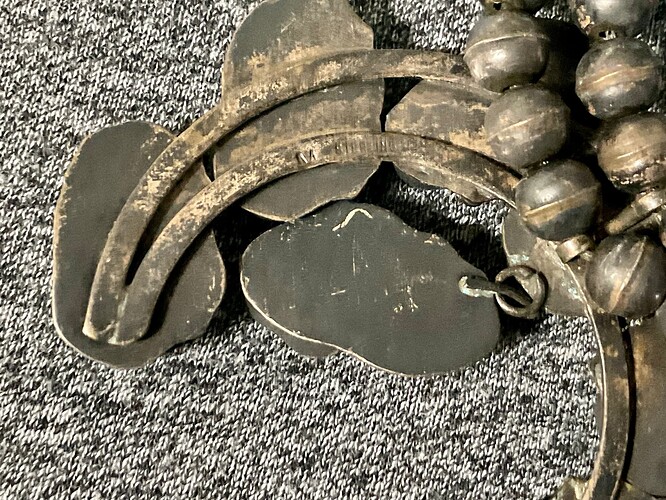 This is the second squash blossom necklace that I got from my neighbor. This one she also bought in Taos. She is an artist and had this one hanging from a clay bust that was in the stairwell. It had apparently been there for some time because our humidity had it totally black with even some verdigris trying to start in the cracks. It is 24" long and the Naja is approximately 2 5/8" by 2 1/4". Weight is 129 grams.
I have managed to clean it some but it's going to be a rather lengthy process. I did manage to find sterling and what appears to be the letter M on the back of the Naja.
I would appreciate help with confirming the age (70's ?) and an approximate value for my records. Any guesses on the turquoise are also welcome. Thank you so much for your help.