I'm so excited about this squash blossom, which I'm hoping arrives by this weekend. But I can't wait. In the meantime, I'll have to use the pictures that the seller provided.
What is this? Is this Ajax? Damele? Some look of Royston that I don't own yet?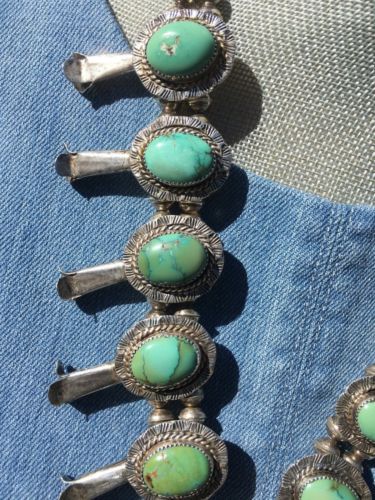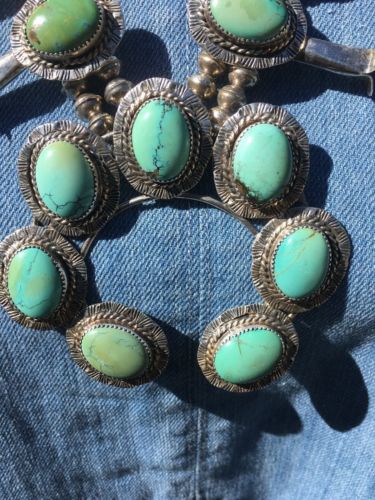 Some may recognize the stamp work around the stones.
Yes, it's got a snail signature on the back of the naja.
I have admired at least four of his squash blossom necklaces online. I like the stones he chose, especially when he was working with green stones.