This is a much-loved Navajo ring which my mother bought using the employee discount she received from the saddlery/tack shop where she worked in the early 1970s. (The shop closed in 1977.) The shop also had a sideline in Native American jewelry. The shop owners went to New Mexico and Arizona every winter and bought jewelry from trading posts and directly from the artists. I don't know if the ring was made any earlier than the 70s, I just know that's when my mother brought it home from work.
Does it look as though it was made in the 60s-70s?

Above all, what kind of turquoise is this?

I'm curious about the value at present. But honestly the value to me comes from the heart because I remember my mother bringing it home and showing it to me when she'd first bought it.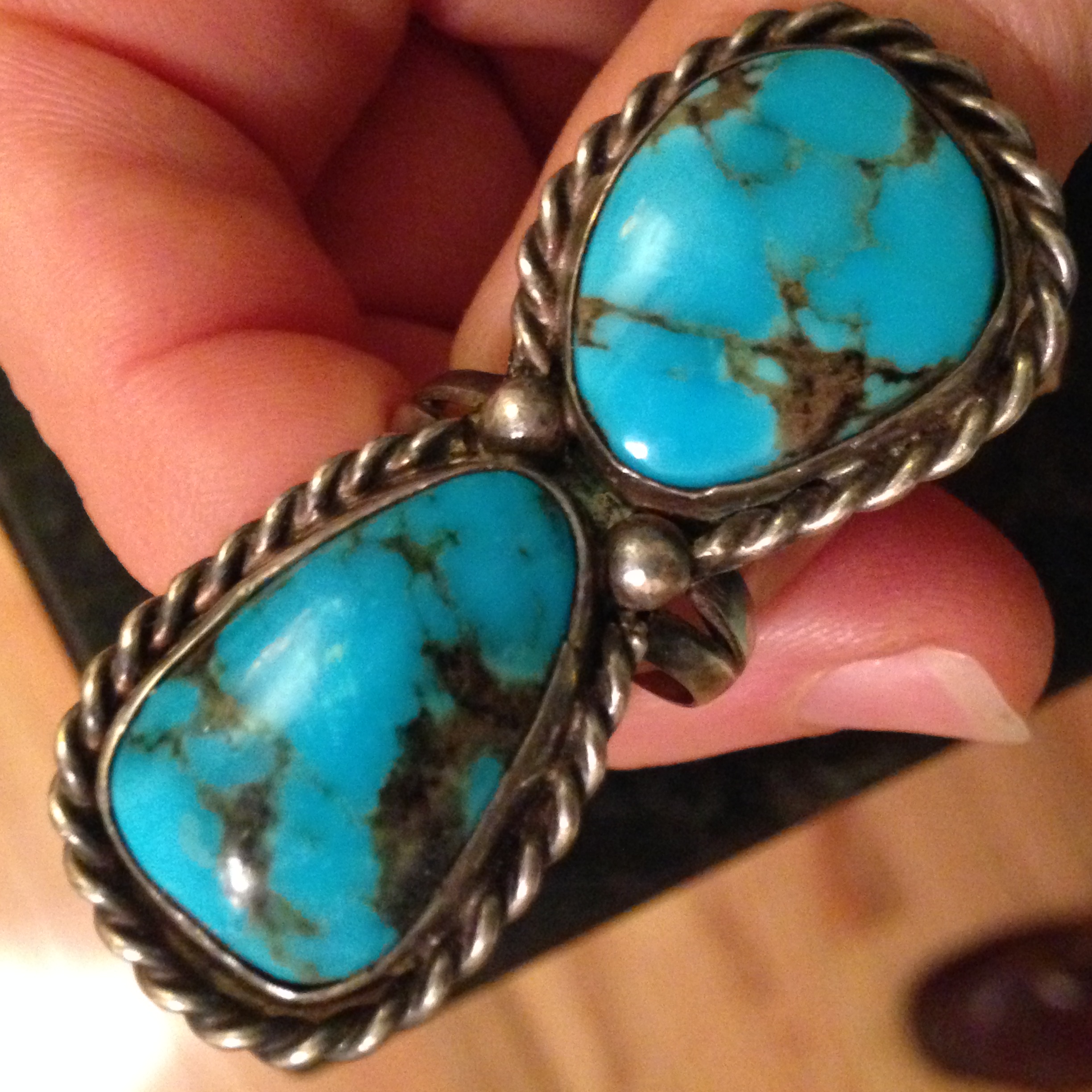 The stone is darker than it looks here. It's fairly uniform except where it peaks at the top of the left-hand stone, where it lightens a little.
It's polished but not glassy.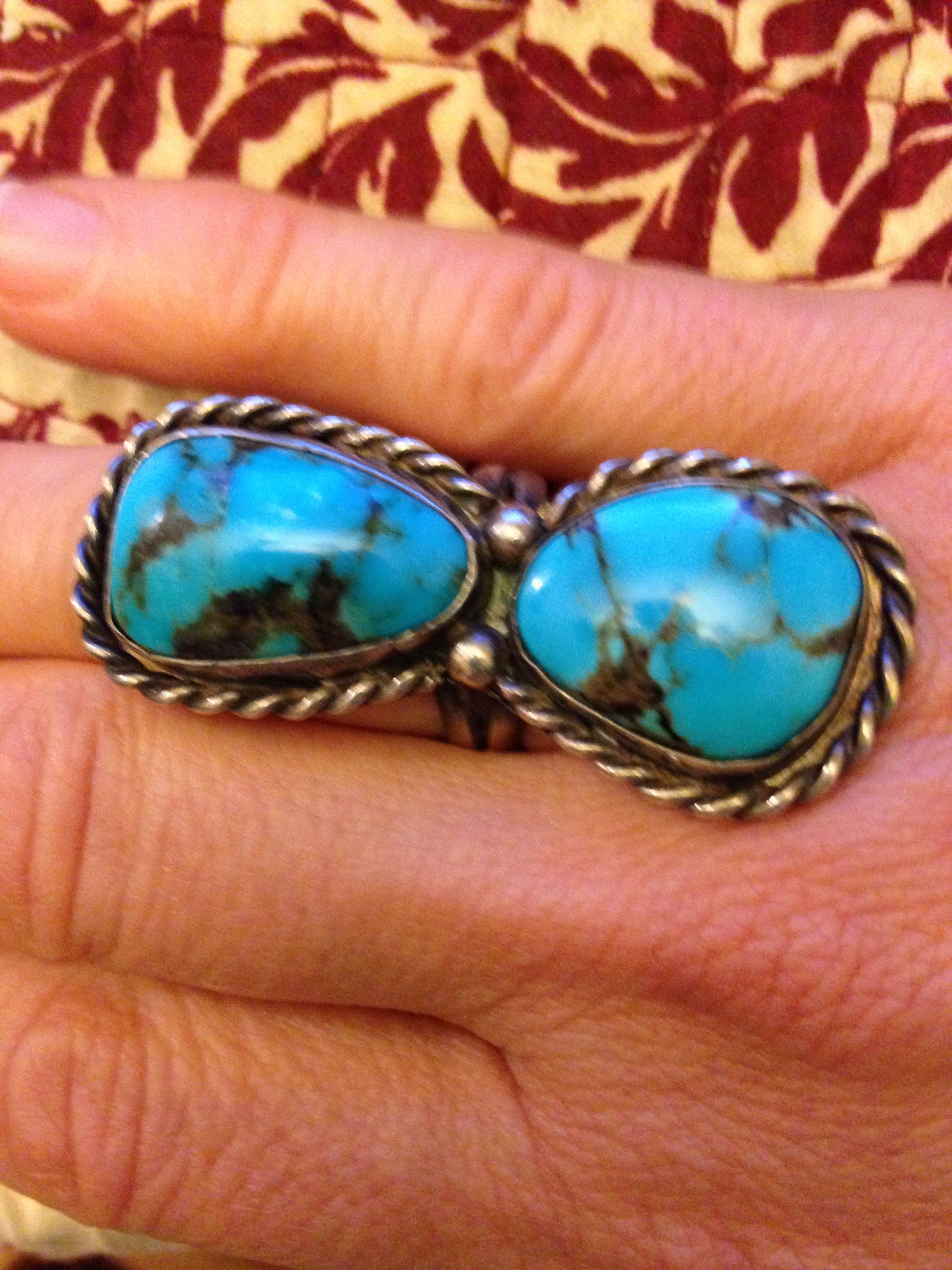 Also, it's pretty big, as you can see here.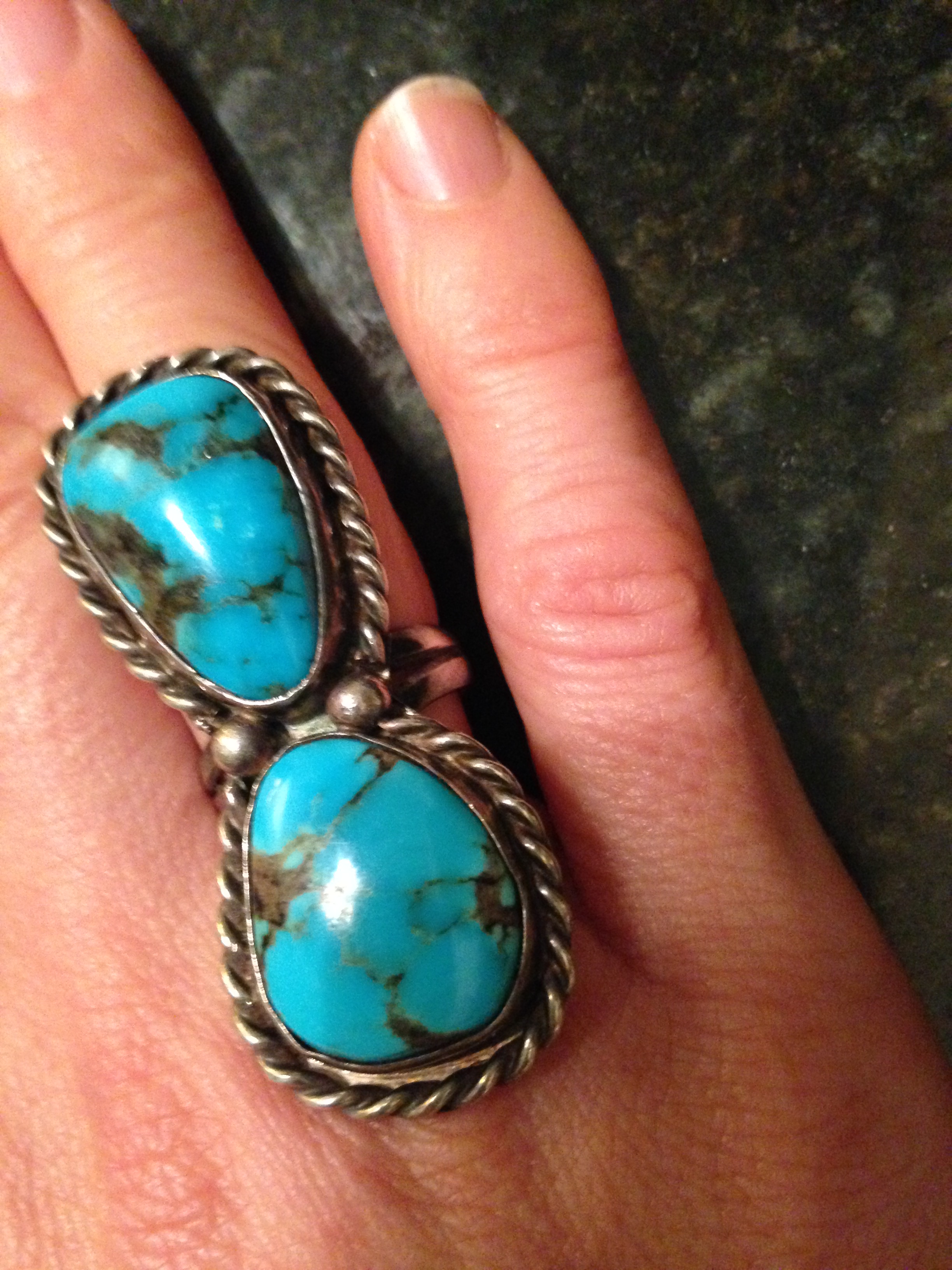 The work isn't very fine. Of course, no hallmark. Quite heavy.