I'd like to learn more about how to identify different types of turquoise, to better develop my eye for judging the pieces that I run across.
Here I'm going to show three different pieces that I'm guessing are from at least two and possibly three mines. From the little I've learned, these seem like older pieces, though not really old. None are signed.
Here are all three of them lined up together: My favorite squash blossom and two pairs of earrings. (I replaced the wires on one pair of earrings here, which were on very thin silver kidney wires that didn't seem secure.)
What kind of turquoise is here? (And I'd be curious about how old these are. Older than the 80s?)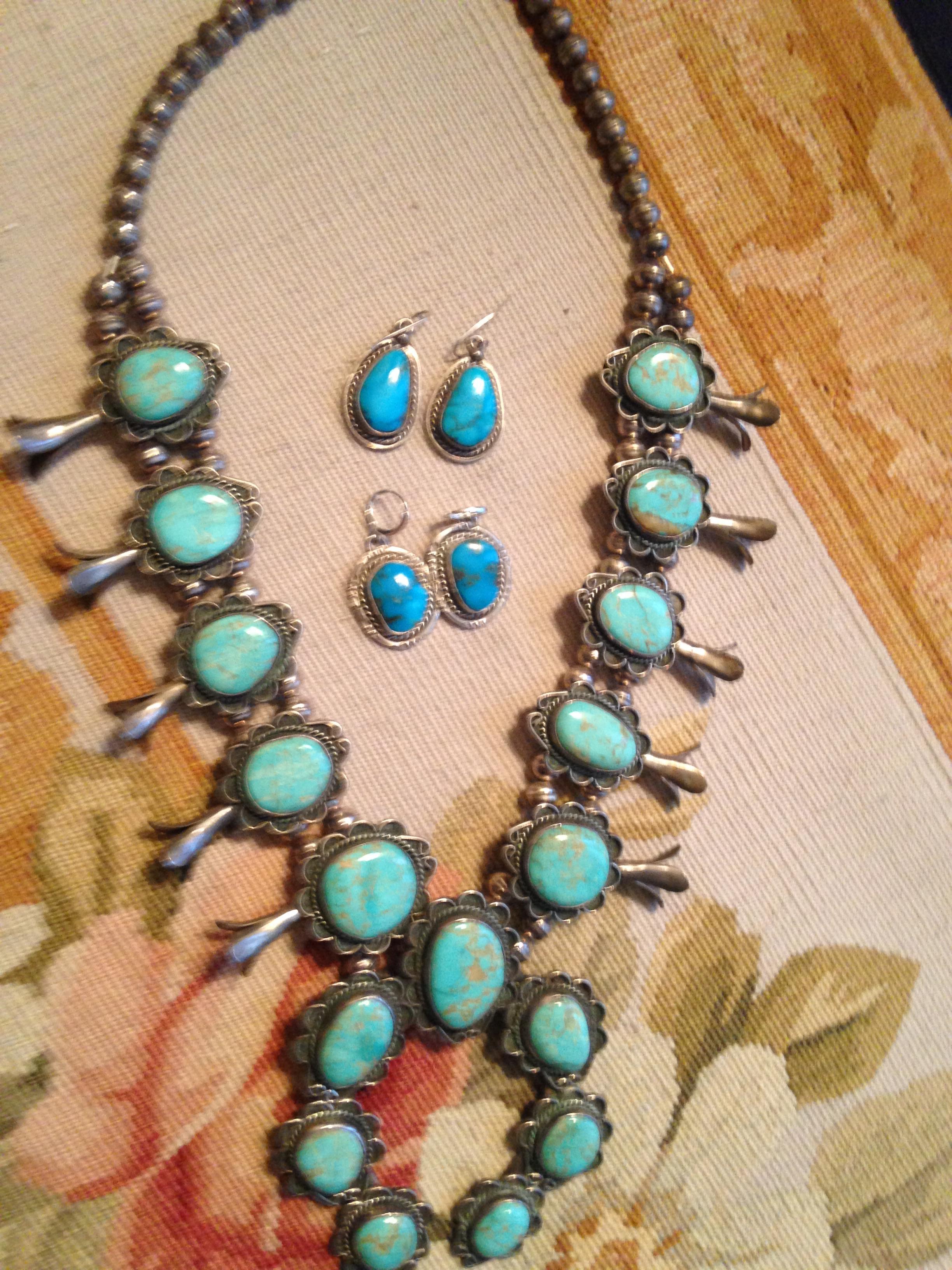 Here's a close-up of each item.
This is earring pair No. 1, the pair on which I replaced the wires. (Please pardon my carpet – the lighting was really good there.) The seller took off the patina.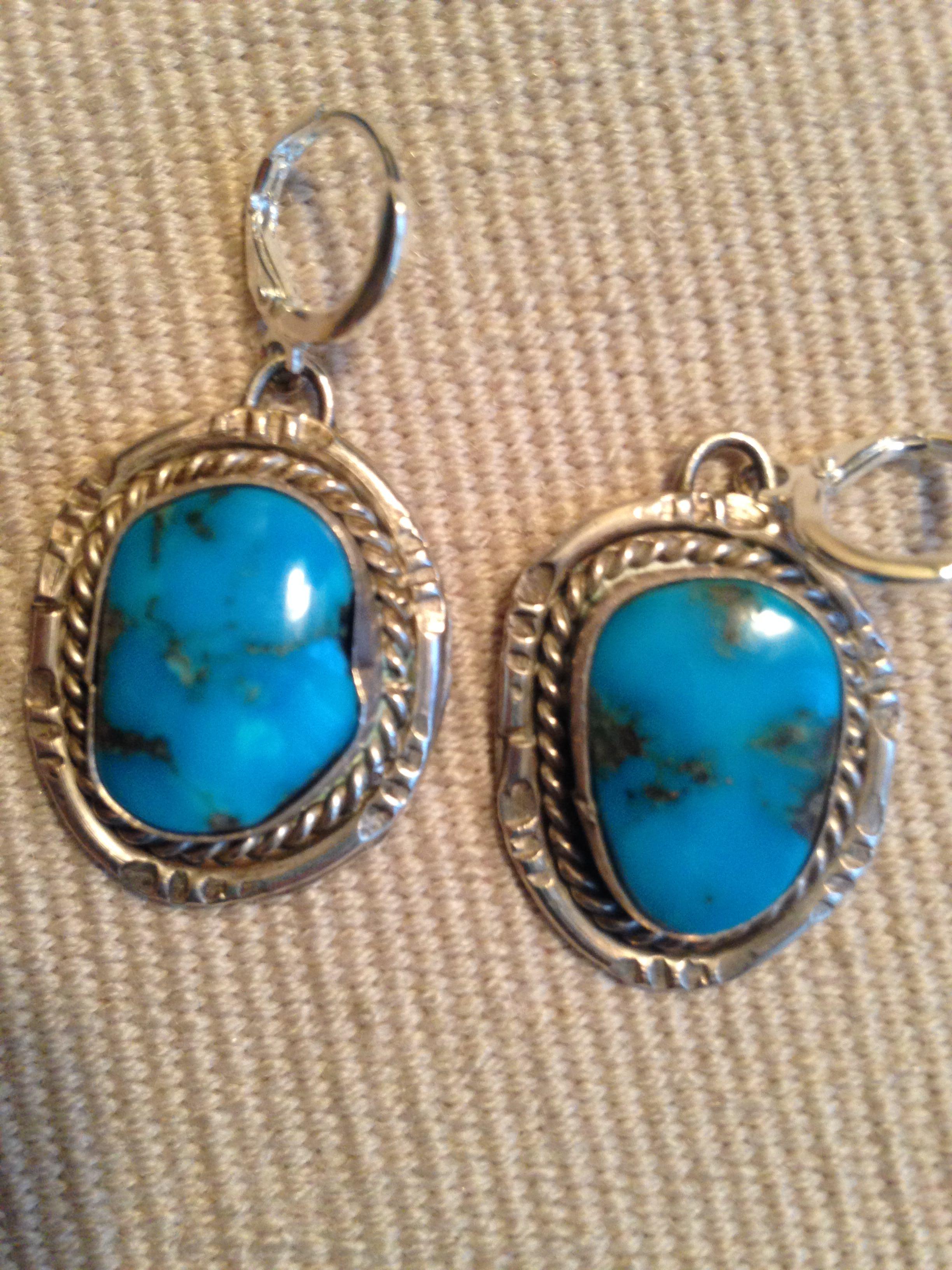 This is earring pair No. 2. This has a little patina. The color is close to earring pair No. 1, but not exactly.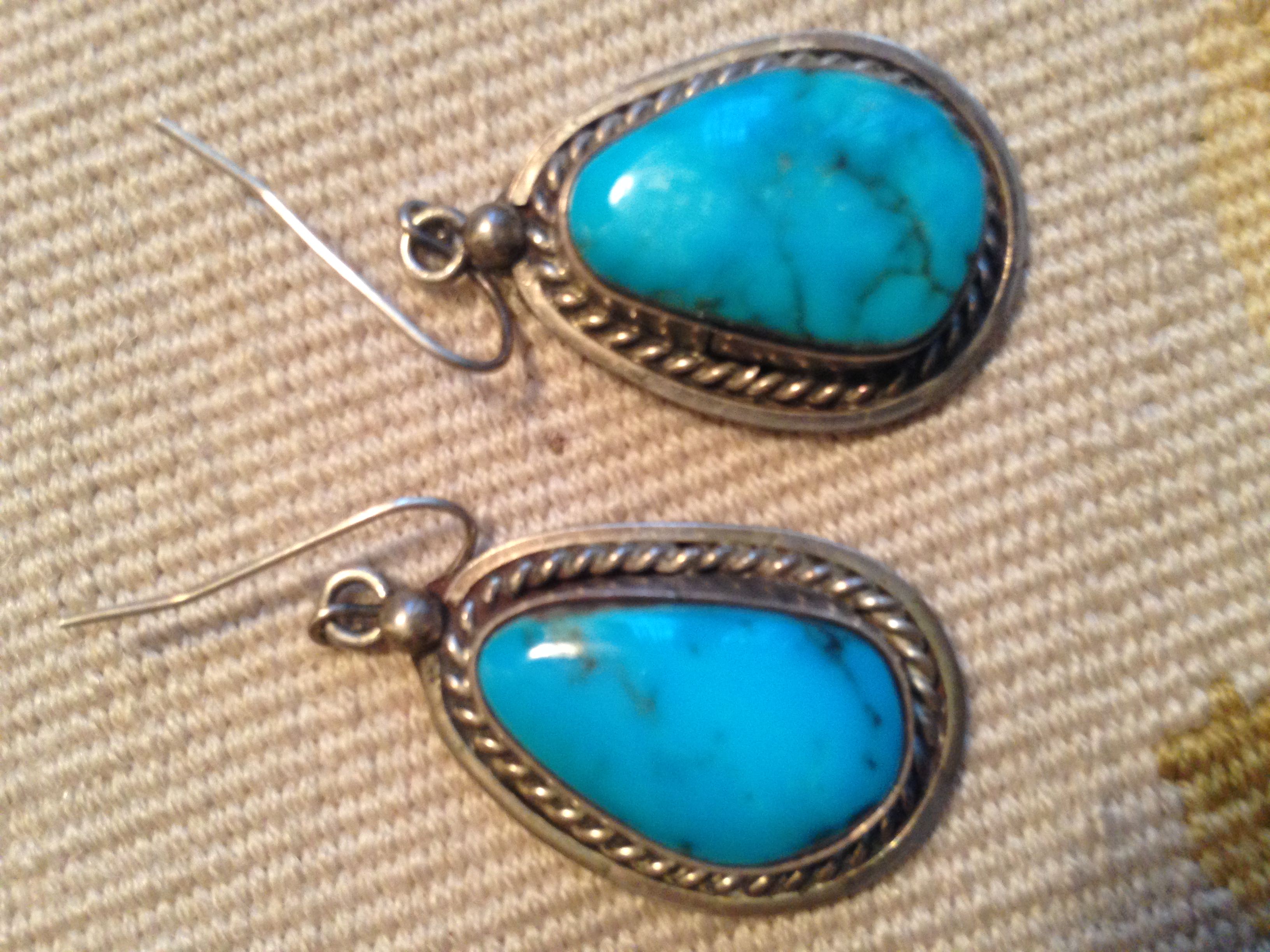 (Just for curiosity, here is the back of both pair. Earring Pair No. 1, which is on the bottom, has a weird wire attachment, as you can see.)
Some more pictures of the squash blossom, much sharper and close up. The stones on this one drew me.
What is the matrix? Is that limonite?
Is this Royston or could it be Kings Manassa in a bluer color rather than army or emerald green?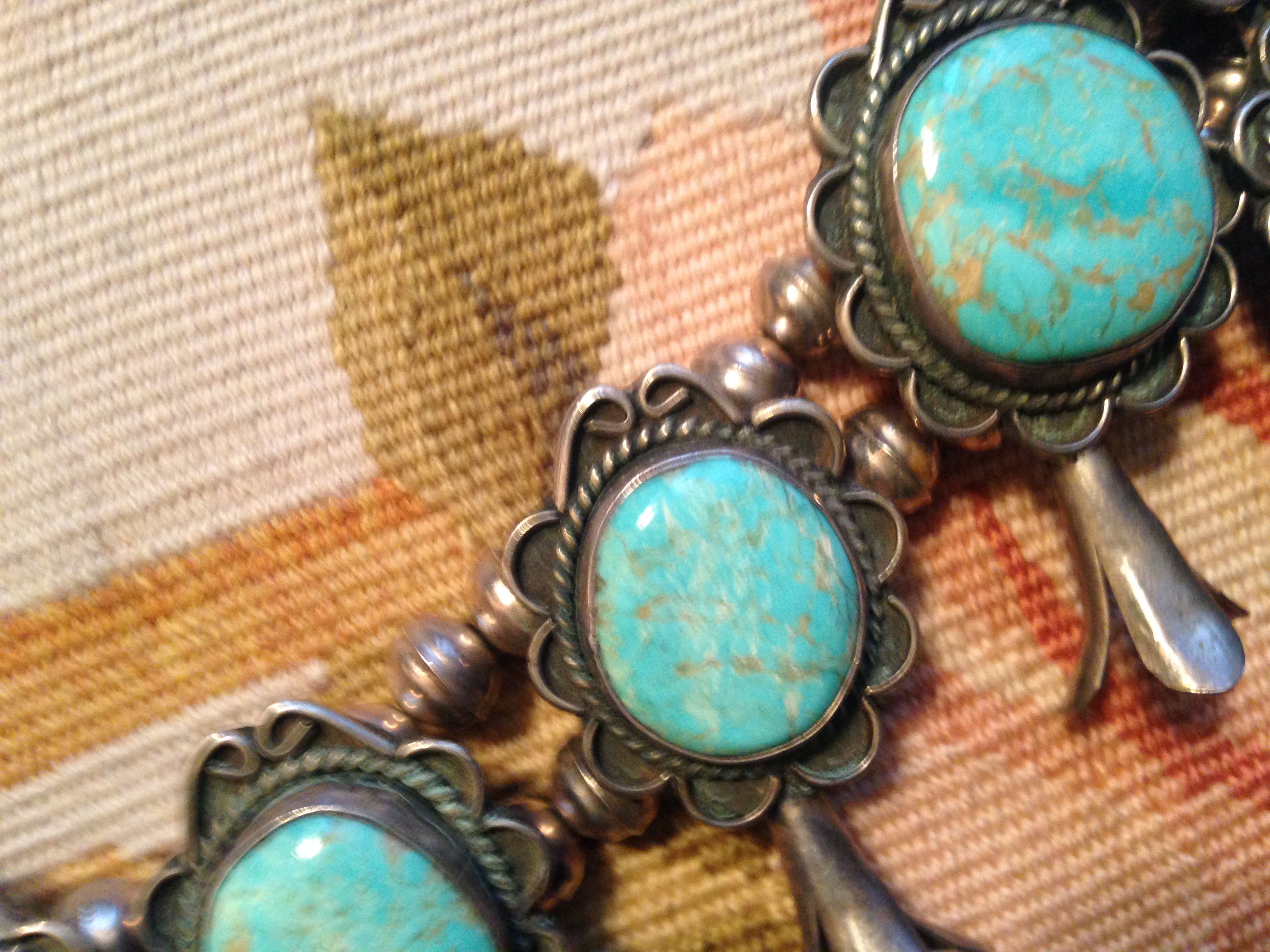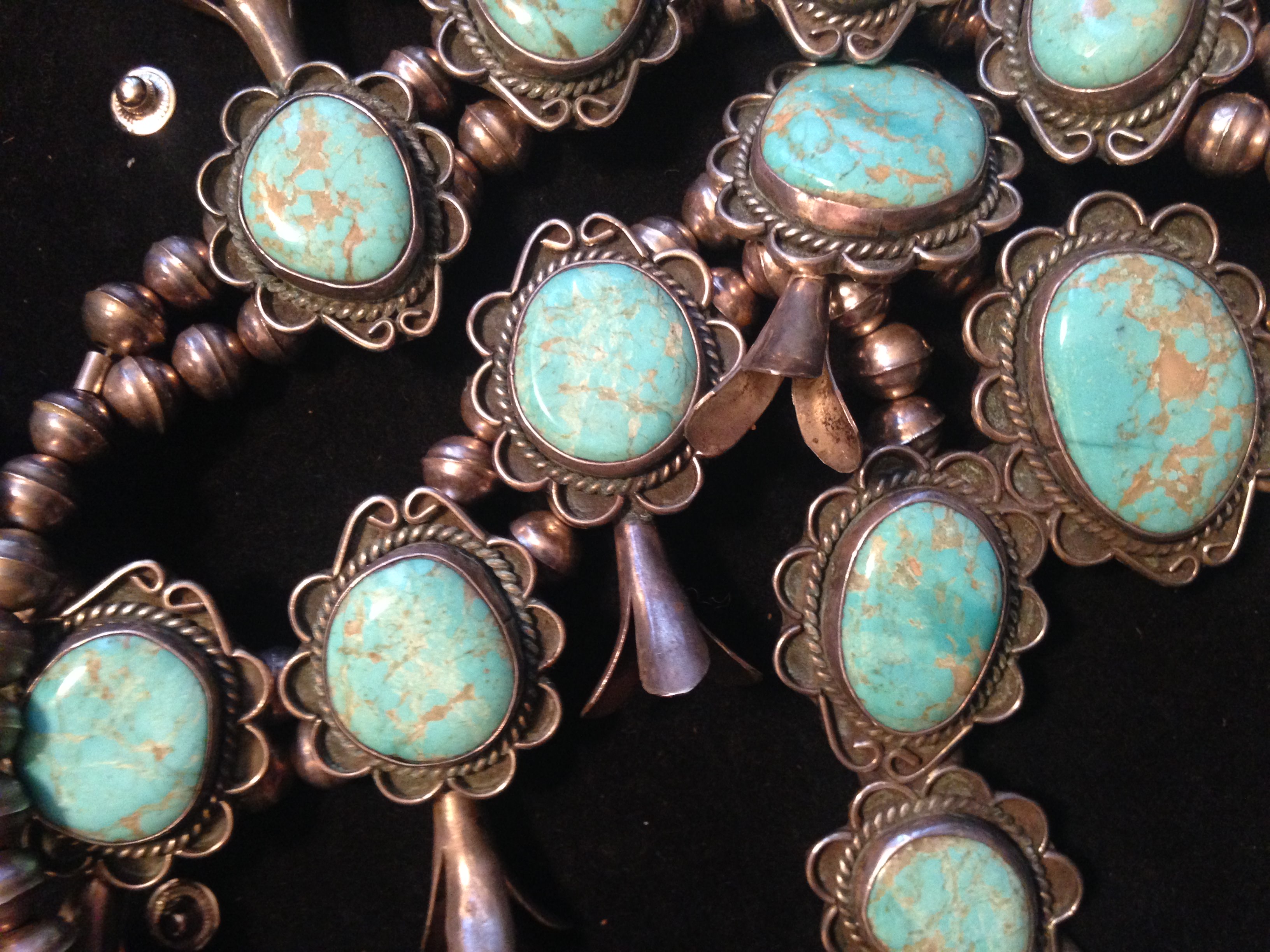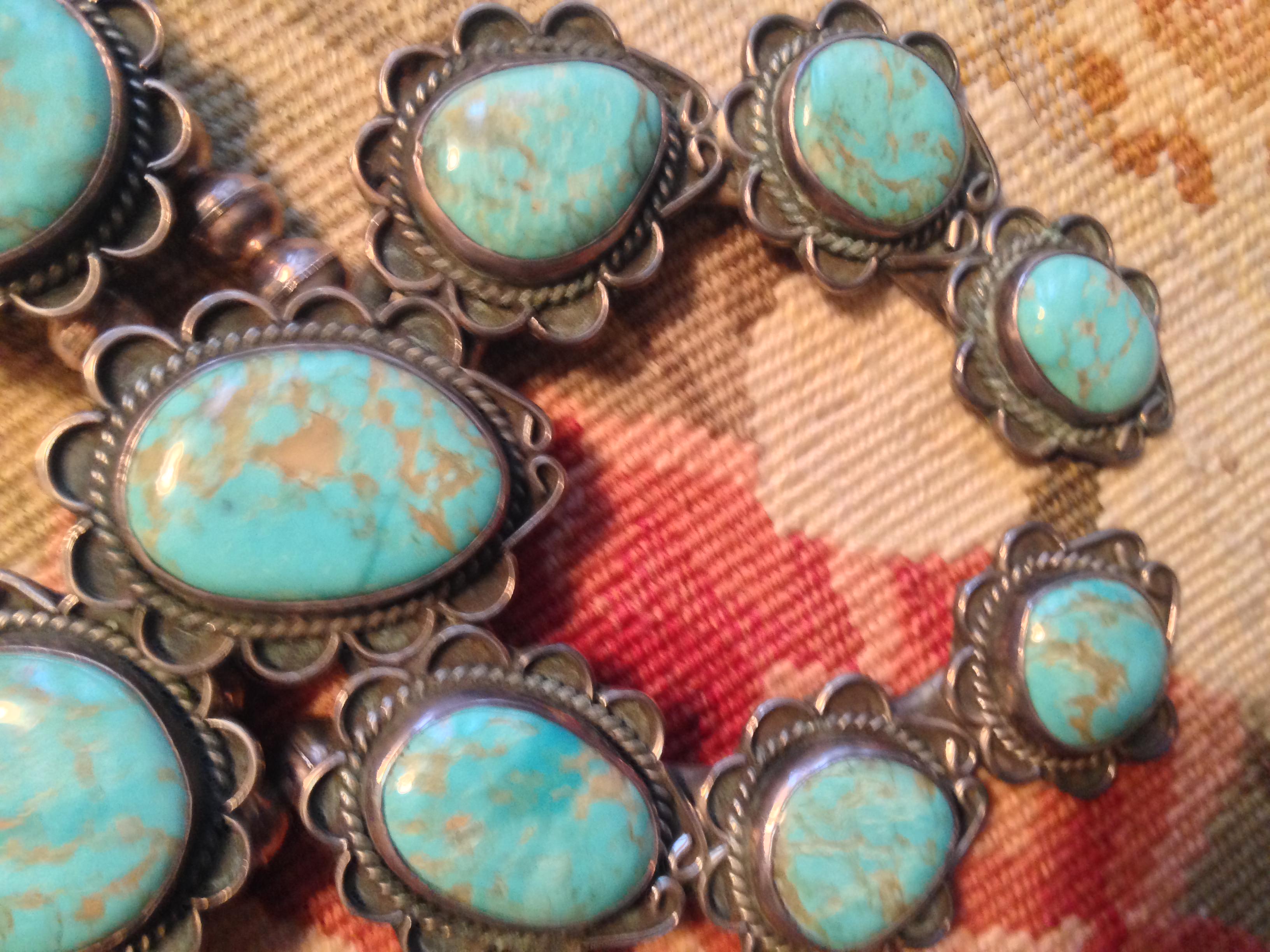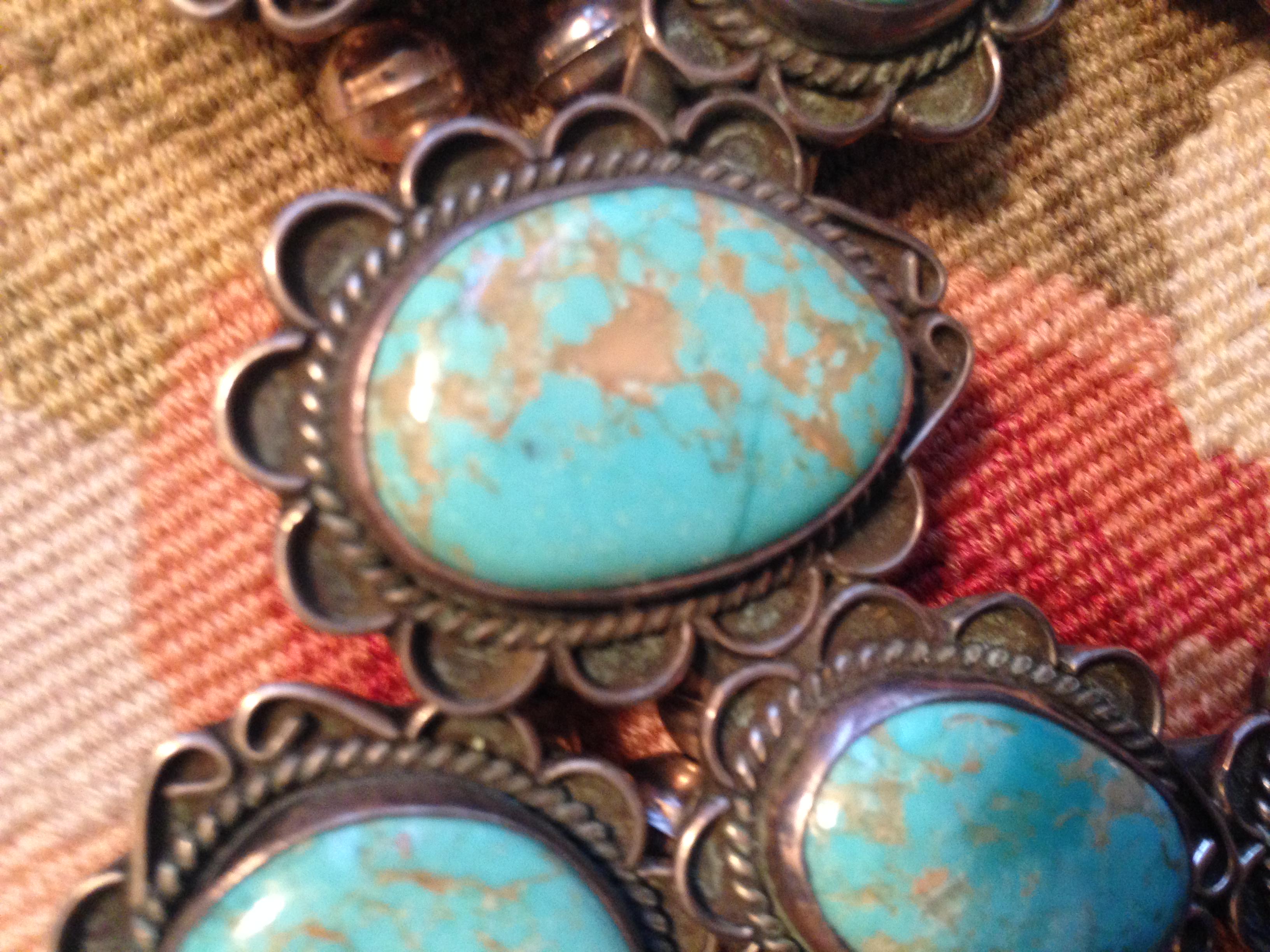 Again, earrings laid by the squash to show the contrast. Earring Pair No. 2 barely visible, Earring Pair 1 in center, squash blossom below it.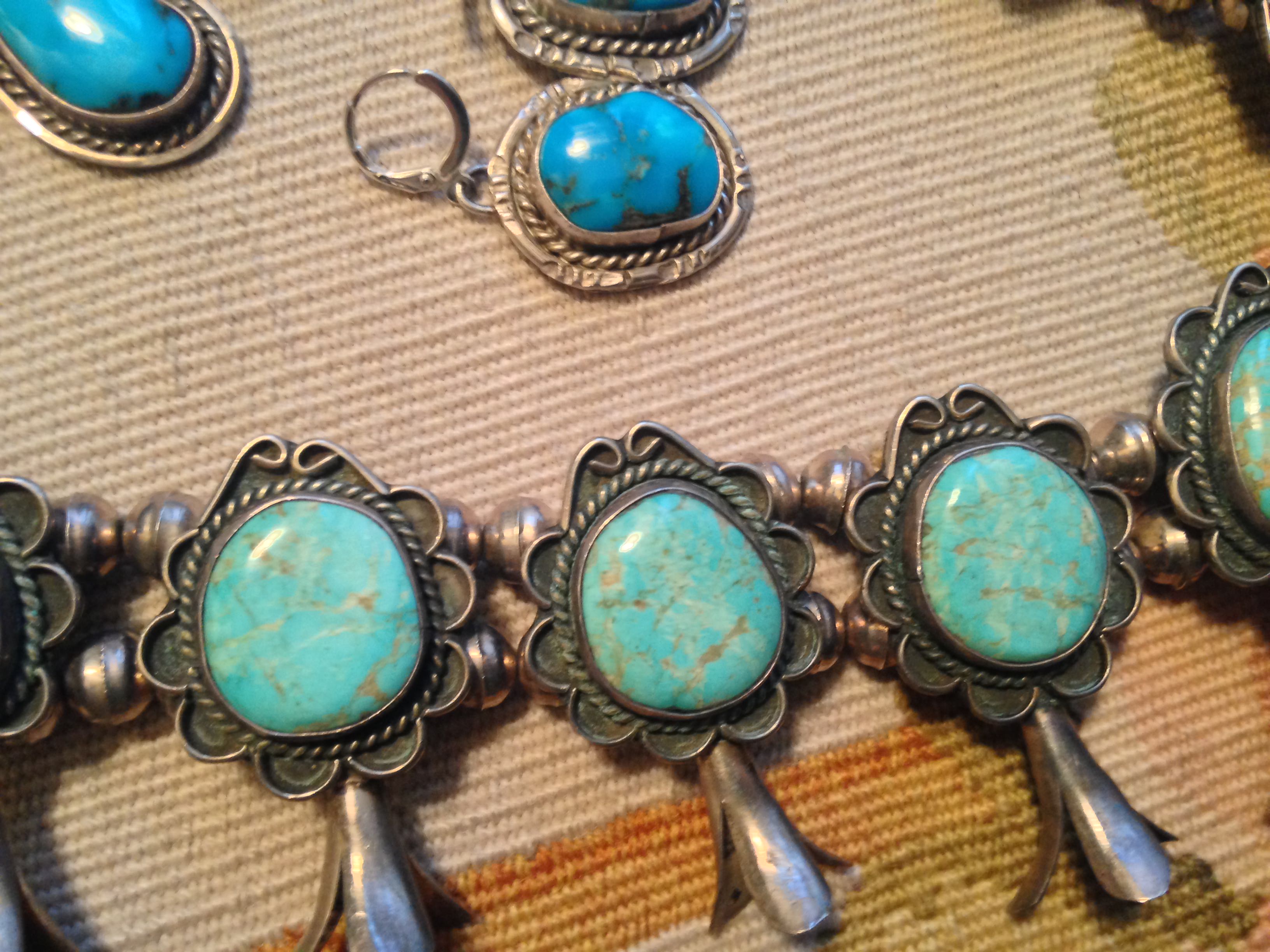 And back of the squash, just for the curious. No signatures.