Not your "best" or flashiest (or maybe it IS) but the one you reach for daily …or never remove?
Not daily, but this belt probably gets the most wear time. I'd wear it to bed, but my pajamas don't have belt loops.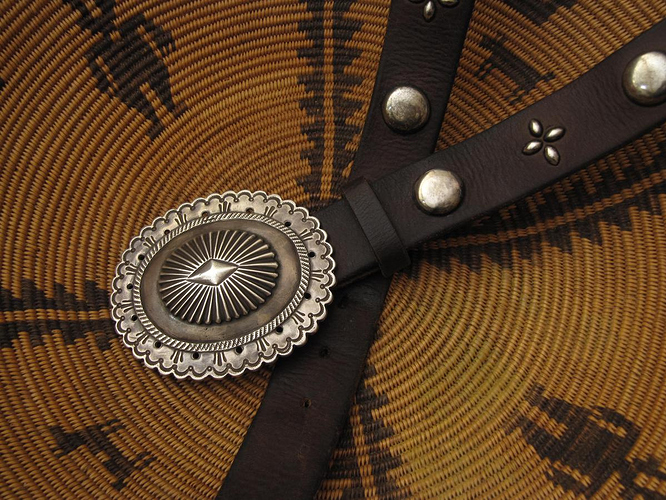 Most days just these 2. Sometimes I even sleep with them on. Ivan Kee pendant and unknown artist ring (bear paw hallmark) with Kingman.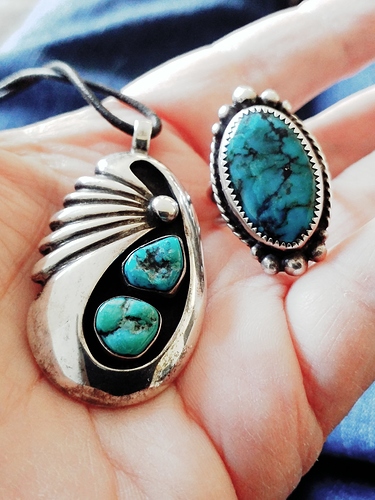 I've got quite a few that I really cherish, but this has been a steady favorite that I have worn more frequently than anything else I have, for the last 20 or so years. Bonus points if anyone can tell me who made it!

The piece I wear often is my avatar. I made it in the 1980's under the guidance of a master Navajo craftsman.
I also have a Sleeping Beauty Turquoise, natural red coral and Juniper berry necklace that I made at the same time. Only take that off when in water. Have been wearing it almost constant since 1986. The necklace was blessed by the Tribal Medicine Man.
Edited to show a photo. The flash washed out the coral.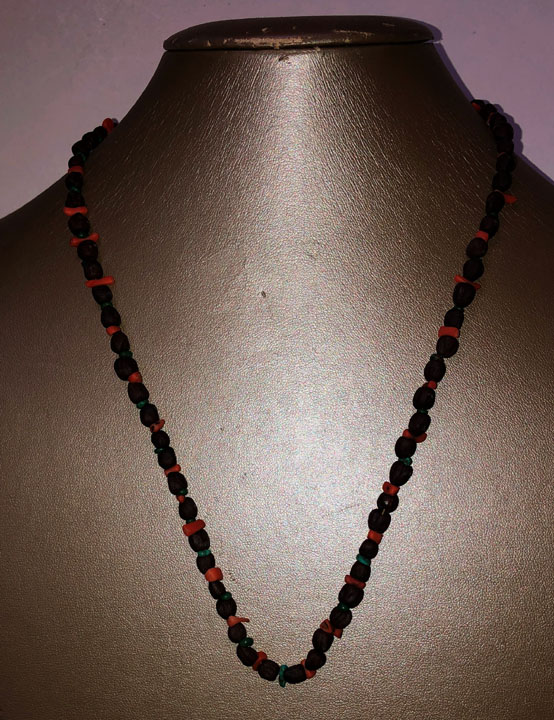 I love this bracelet. Recognize the Hallmark, but cannot remember who it is.
I have this ring that I don't wear as it's way too big for me I believe it's probably made for a male
but it is one of the pieces that I do take out and look at often!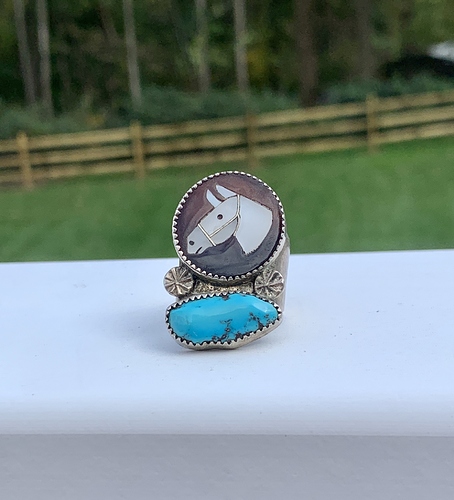 Beautiful bracelet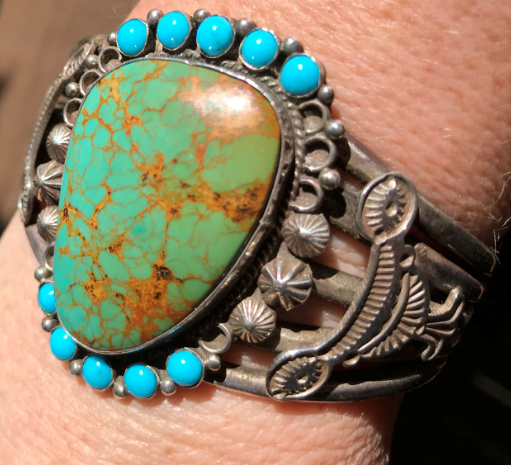 My bracelet. Everything else works around it. I do take it off for other bracelets though

Loooooove everyone's beautiful pieces!!
This is my all time favorite…almost everyday wear…on my right arm anyway

By Watson Honanie.
-Shelley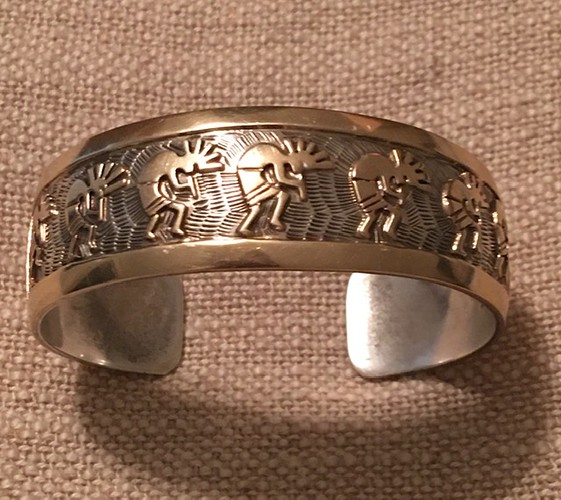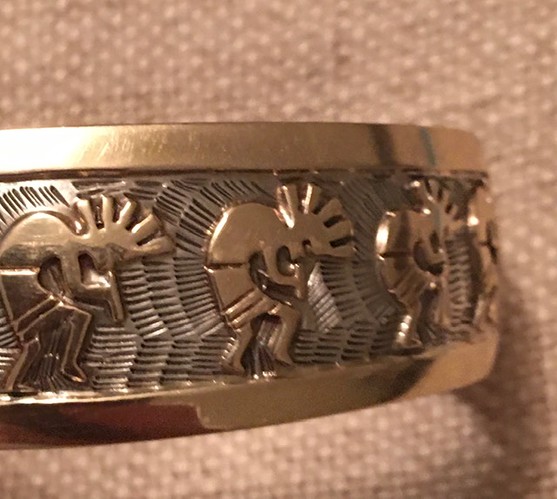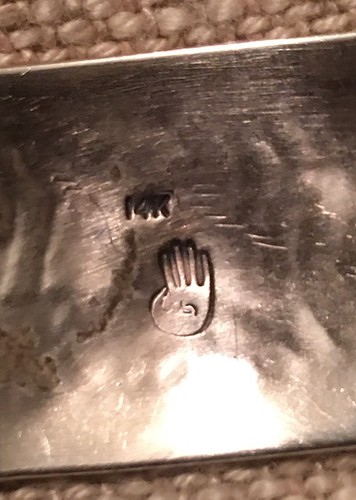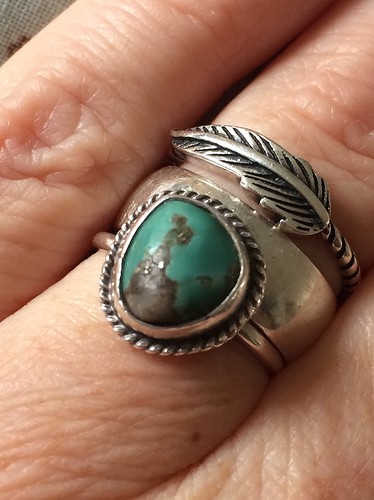 I wear these on my ring finger 24/7.
The turquoise was my mom's, it's from the 1970's. The big band was a thrift store find, and I bought the little feather from a amazon.
My actual wedding ring has shrunk

Not often, but sometimes.
A piece I made while being instructed by Navajo Elders on how to make Traditional Turquoise/Coral Jewelry.
Circa 1986.
Natural red coral. Unstabalized Kingman and Sleeping beauty Turquoise.
The longest coral pieces are about 2.5".
I have been offered $200.00 for this necklace, but declined. It is so special to me.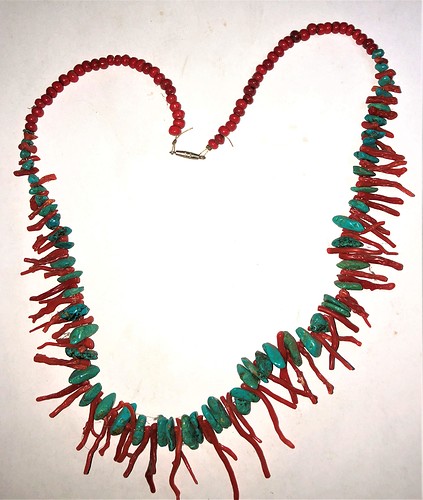 '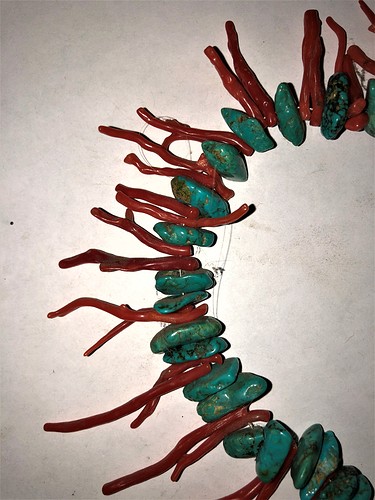 Sorry for the hair and spider webs. I have this necklace hanging on a special piece of Native art in my living room.
I welcome spiders in my home and they are attracted to this piece if art.