A few months ago, I purchased the book, A Study of Navajo Concha Belts, by Donald Richards.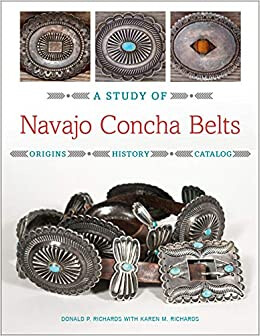 If you don't own this book already, it is simply awesome and it inspired me to fill a void in my belt buckle collection. The void was a traditional center bar buckle commonly found on concho belts. A big thanks to my forum friend, @OrbitOrange, who found this buckle on a dealer's website after my extensive search came up empty. If not for her alertness and thoughtfulness, I would have missed it. Thanks again, Double OO!!
Anyway, here's the buckle followed by a group photo with my other buckles that I have posted before and some belt photos for size relevance. Feel free to post your belt buckles and concho belts. Would love to see them all in one thread!
Roger Skeet, Jr., ca. 1950s, 3 3/4" x 3 3/8", 67.2 grams