So let's look at our bird jewelry! I'll start with what I call my "real" ones.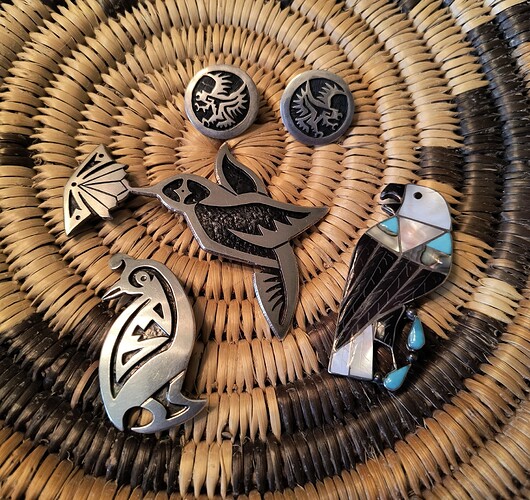 The Hopi eagle earrings I got in Moab and are by Cyrus Josytewa, the inlay eagle is by Carlene C Leekity and was a gift from my nephew, and the hummingbird and quail are by Duane Maktima (my mom bought them at the Eiteljorg Indian Art Market).
I bought this ring (Bobby Shack) which was a pawn piece in Steamboat Springs, and I'm lucky to still have it. First it lost a big stone which I had replaced, and then it slipped off my finger (nooooo) as I was throwing some clothes into a Goodwill box in a parking lot. The staff was kind and hunted it down for me. If they hadn't, maybe one of you all would have gotten it as a deal on the Goodwill site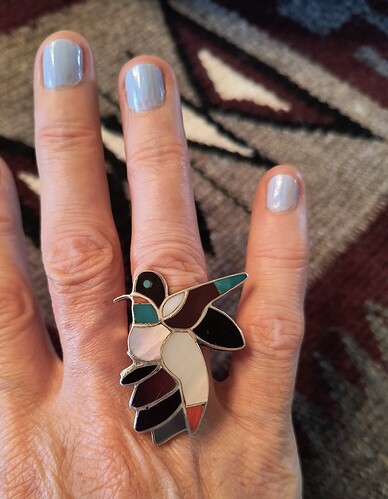 The ring's nice, because it's ever so slightly curved to fit a finger better.