I've searched the online hallmark sites, but have not been able to find this which appears to be OT. I'm also curious as to how it was stamped. The piece is a shadow box hollowform (learned the hollowform term from Chicfarmer, thank you!). It looks like it's been stamped out from the inside, if that makes any sense.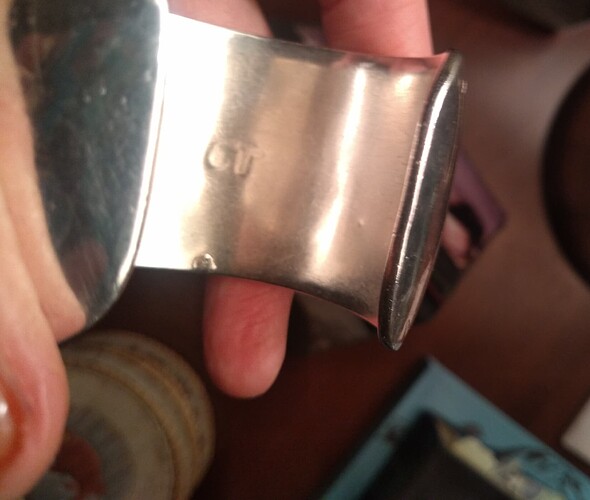 I inherited a number of pieces from my parents, but this was one of the first I bought when I started collecting in the late 80s/early 90s. I got thinking about it because I saw an old post on here regarding the term pawn jewelry. This was definitely a piece of pawn that I bought at a store in Flagstaff that only sold pawn. I had the dead pawn ticket with it, but at the time had no idea what it meant. When I got home, I got kind of creeped out, because I thought it meant the owner was dead, and, like a dummy, I threw the ticket away.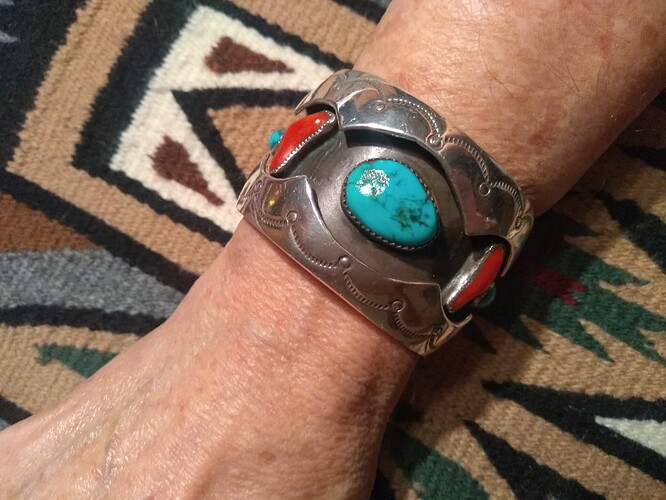 Any thoughts on how this hallmark was stamped?