@Ziacat posted a cool scrimshaw belt buckle.
So I thought that many of us probably have scrimshaw, too. It pairs beautifully with NA jewelry.
Here is my collection.
The large oval on top is fossilized mammoth ivory.
The tooth is fossilized walrus tooth.
The stick pin is elephant ivory, and the others are bone.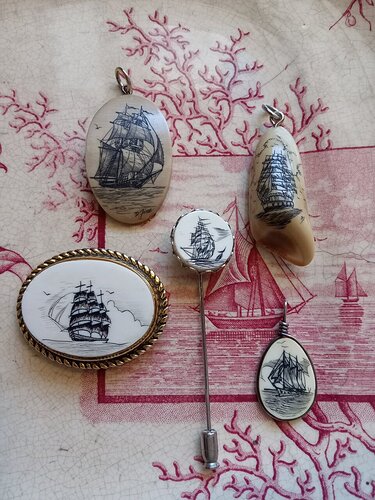 Here is husband's knife collection. They are all bone. All were purchased on Maui, made by local artisans. Maui was once a whaling port, and scrimshaw is a cottage industry there.