Did further research with no success on http://forum.turquoisepeople.com/t/hopi-overlay-bracelet-w-pciture-hallmark-help-needed-for-identifying-maker-age/1913.
Maybe someone can help me identify the hallmark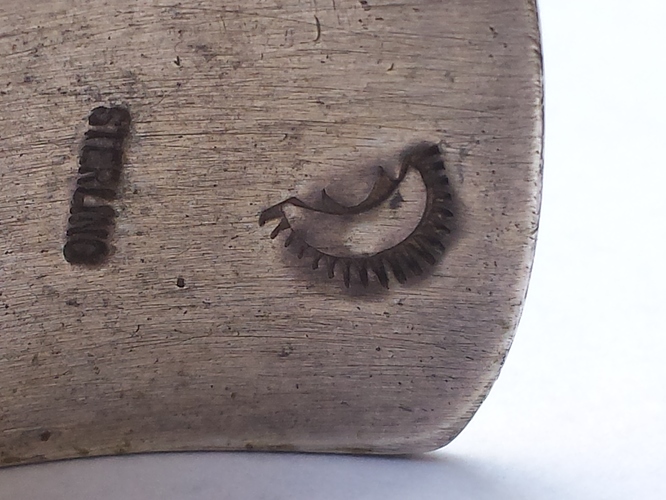 Thanks
Just wondering if you have other pictures posted somewhere else since the photos do help with ID much of the time. Thx
The pictures from my original post should be viewable via the link. Please let me know if this is working. Otherwise I will add pictures to this post. Thanks
Here is what I would suggest, and I need to do the same. Sometimes with the internet we totally forget about the library. Book stores now have a wealth of info and sitting room to research what we need to know. My problem with that is I always remember about it when both are already closed. Im going to have to write myself a note and hope I see it during the daytime!!!

I think this is one of the occasions that calls for that.
I love libraries. But I do live in Berlin, Germany - not a good place for the search of hallmarks. Well next time I come to Tucson I will arrange for some research time in the library. Thanks