Lucian Koinva - Hopi Indian
If you ever again need to identify a hallmark the attached link will identify the maker for you.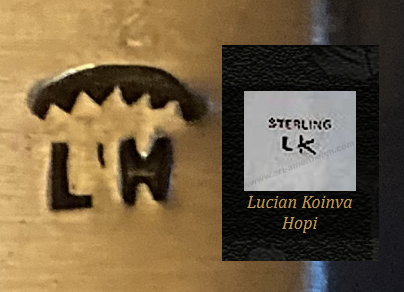 Hi Steve,
You think this is the mark even though it looks a bit different? Thank you!
Hi there! Thank you so much for your input and for the link! I actually have this exact link but didn't think that the stamp was the same as Koinva?
Thanks @Steve So it is NA but by an unidentifiable maker? Would that be the best way to describe it?
Thank you @Steve, I'll check out the link you've sent! What type of turquoise is it? My sincere thanks.
I will defer that part to others here with way more experience but I will make 1 suggestion.
take some more photos outside in ambient daylight, not direct sunlight.
Will do. And will follow up here with better photo for turquoise id. Have a beautiful weekend.

Funny this post should come back to life today. I saw this beautiful pin/pendant made by Leo Harvey at auction over the weekend. I so wanted to make it mine but was out bid. Beautiful and substantial at 4 inches.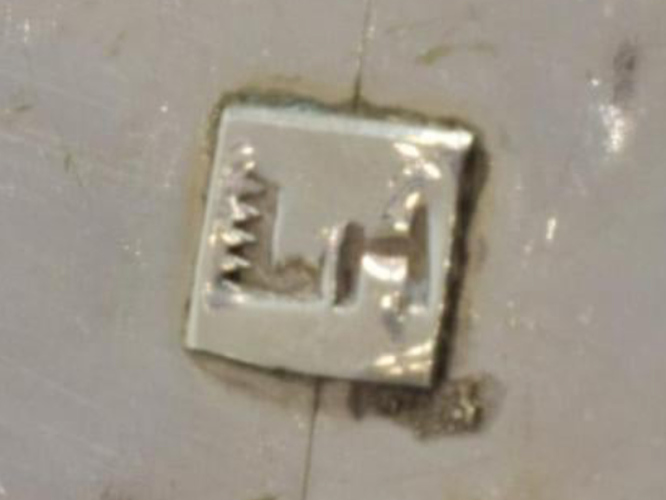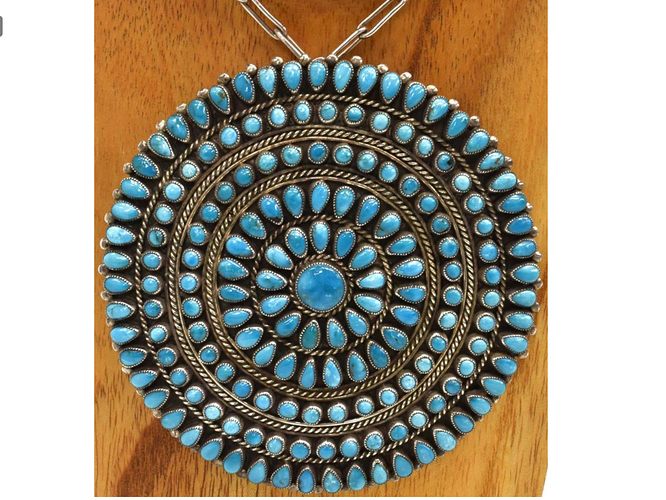 Hi @AC! You found a match with the Rattlesnake Jaw above his initials? I had someone else tell me it's Leo Harvey but my mark doesn't look like the one shown in the thread. Can you elaborate? Thank you ever so much!!

Hi all! I'm following up here with better pictures of the Turquoise. Any help with the type is much appreciated

I am a bit rusty, but the bright blue and red matrix along with the cut of the stone might indicate either sleeping beauty (with a red/brown shoe polish to enhance the matrix) or kingman. The green stone was most likely blue at some point.