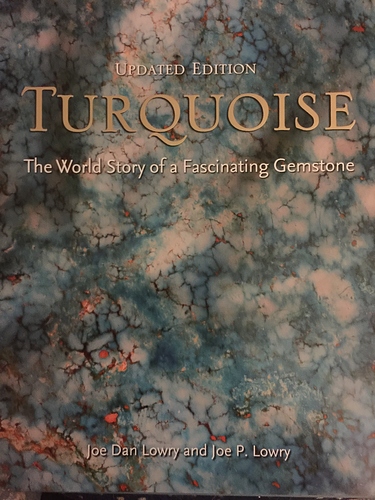 No one understands why I need yet another book about turquoise, but hopefully you guys do

I'm so excited!
You have entirely to many books about turquoise, but I can help by taking some of them off of your hands.

Hi Nac Gotter,
What are some of your favorite books?
Here's a thread that I started that you might enjoy: Link
It took me a minute to realize "Nac Gotter" was me!
Thanks for the link; just reminds me I need to look at all the site content because there's a wealth of interesting topics I've missed. I'll post pics to the link you sent (I think it's still active) but to answer your question, my favs are:
N.A. Indian Jewelry and Adornment by Lois Sherr Dubin
Totems to Turquoise, Native N.A, Jewelry Arts of the Northwest and Southwest (Dubin's also a contributing editor)
Skystone and Silver, The Collector's Book of Southwest Indian Jewelry by Carl Rodney and Joseph Stacey — I just got this one and am gobbling it up like a juicy novella
I actually looked through my collection and talked myself into keeping every single one…