OMGosh, here we go again. So I was looking up info on the artist of my cuff, this one,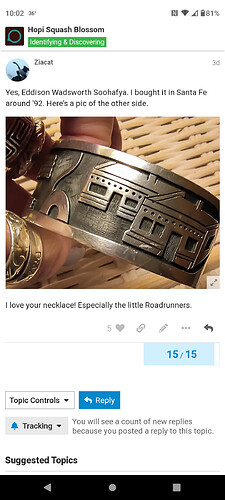 And this came up.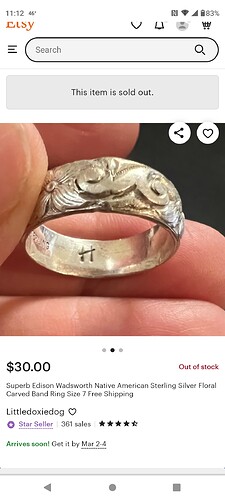 Are you freaking kidding me?? And that is very similar to his hallmark, but definitely not his ring. And what it makes it even more bizarre is that I OWN ALMOST THIS VERY SAME RING. I bought it literally decades ago, probably in the late '80s, at a small town country fair for like 15 bucks. Here's mine…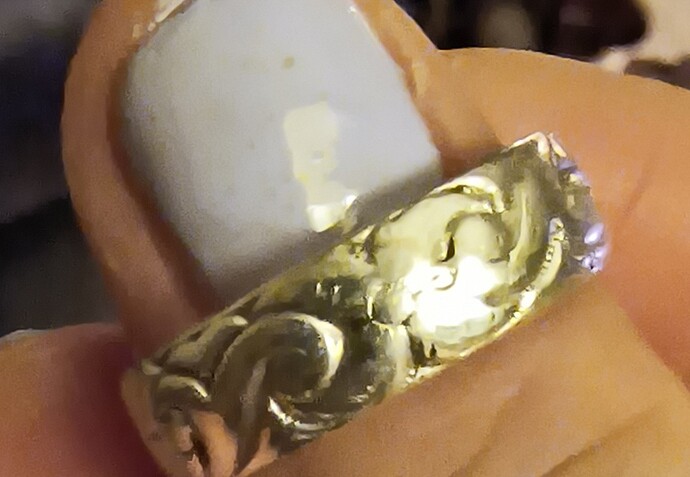 This is the one of the rings I always wear on my thumb. No hallmark on mine, imagine that.
Here's the link to my original post about a similar situation. Seems people like to try to fake Hopi artists, but not even trying to do it well. This TICKS me off