So another thread in Hopi hallmarks sent me looking them up. I have a beautiful pendant (bought at a trustworthy shop) by Manuel Hoyungowa who passed in 2011. I was reading an article about how hallmarks are being copied, especially those of deceased artists. So I was googling some of his pieces and THIS THING came up.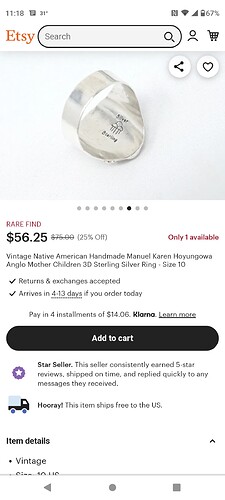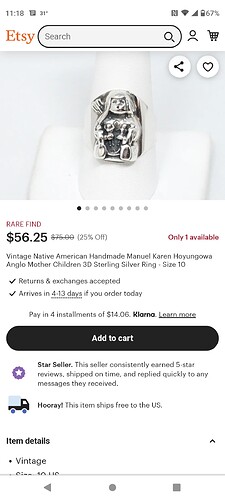 Notice the mark; I have seen this often as a known fake Chinese mark.
This is why I question so much on Etsy.