I am seriously considering this ring . I am told that it is Indian Mountain. Stamped LM on back. It is a very large ring so sadly I really can't wear it. I really like the stone and the craftsmanship of the silver work. The band of the ring has inset line grooves (don't know the technical name) It's a pretty pricey item (for me) particularly as I can't wear it as is. About $700
3 questions:
is it worth it to get for the pretty stone alone
does anyone know the artist LM
would I devalue it by modifying the ring into a pendant or bracelEt cuff?
I've slept on it and it continues to haunt me…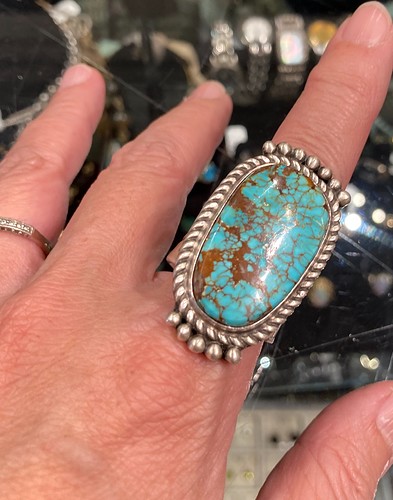 Thanks all